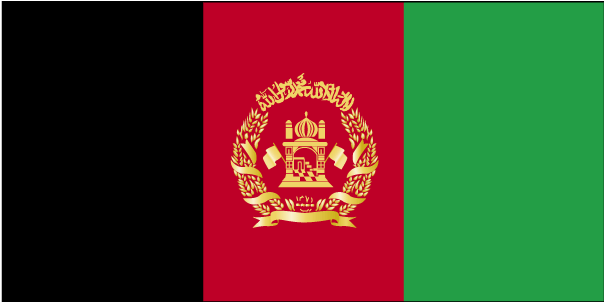 International Shipping from / to Afghanistan
The International Cargo Shipping to Afghanistan Directory allows you to quickly find suppliers of logistics services in Afghanistan.We list Afghanistan shipping companies who can provide you with a low cargo rate for your international cargo shipping to or from Afghanistan.Services provided are: Afghanistan air cargo, Afghanistan ocean cargo, Afghanistan road freight as well as national and international movers to / in Afghanistan.
Shipping to Afghanistan
There are few things to keep in mind when shipping to Afghanistan. First and foremost, the time it takes to get from you to your recipient can be weeks upon weeks so take that into consideration when deciding what to ship. Additionally it is very hot there and even hotter in the cargo holds of airplanes and containers being shipped there so you will not want to ship anything there that can't withstand the intense heat.
Packaging when shipping to Afghanistan
Keep in mind that your package may take a while to get to your intended recipient when shipping to Afghanistan and try to package your shipment accordingly. For instance, if you are shipping batteries or aerosol containers, try putting them in zip lock bags inside your package in case they leak in transit. Also avoid sending any perishable items unless absolutely necessary as they can, and most likely will, spoil after spending weeks in transit in excessive heat at times.
Tracking your shipping to Afghanistan
Shipping to Afghanistan can be a long process, which is why getting a tracking number for your parcel makes sense. This way you can check in on your parcel to make sure it is headed to the right location and making progress, albeit slowly. You will also be able to see when it finally gets delivered to its destination.
Shipping limitations to Afghanistan
There are certain items that you are absolutely not allowed to send to Afghanistan, as in they will be confiscated by the Customs department. These include alcohol, fruits, animals, non authorized political materials, coins or bank notes, firearms and radio active substances to name a few. This list does change a bit so it is best to check and see what the current list entails to make sure you won't have any problems.
Afghanistan has International Shipping to: Farah, Herat, Jalalabad, Kabul, Kandahar, Mazar-I-Sharif, Zaranj
International Shipping Message Board:
Shiping to Afghanistan

My nephew, a Marine, is serving another tour of duty in Afghanistan. The last time he was stationed there I tried to ship packages to him through the military channels. The results were less than desired. It took so long and sometimes my packages ...