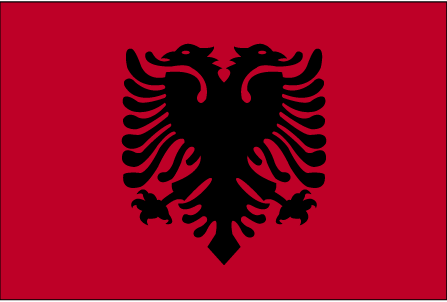 International Shipping from / to Albania
The International Cargo Shipping to Albania Directory allows you to quickly find suppliers of logistics services in Albania.We list Albania shipping companies who can provide you with a low cargo rate for your international cargo shipping to or from Albania.Services provided are: Albania air cargo, Albania ocean cargo, Albania road freight as well as national and international movers to / in Albania.
Who ships to Albania?
International Shipping, Container Shipping and Ameri Cargo all ship larger shipments to Albania with ease. You should also look into Schumacher Cargo and USA Inter Cargo if you have something big to ship there. MSC and FedEx handle a fair amount of shipments to the country as well so they are worth contacting too.
Packaging when shipping to Albania
Your shipping company will help you with packaging your parcels on most occasions. The caveat to this may be if you are trying to ship a larger items such as a vehicle or furniture in which case you will probably have to bring it to the shipper and handle any packaging, if applicable, on your own. Regardless they will still be able to give you pointers on what to do.
Shipping destinations in Albania
You can ship to pretty much anywhere within Albania but the more rural areas (which there are many in Albania) will require the recipients to travel to a major city to collect their shipments. The main ports that accept ocean cargo freight liners are the ports of Durres, Vlore, Valona, and Sarande. The port of Durres is the largest of these four main ports.
Required documents when shipping to Albania
Unless you are shipping documents to Albania, you will need to include the original commercial invoice with your shipment for the Customs department to review and corroborate. It will need to have the original stamp and signature on it in order to be accepted. You will also need to have the Export Declaration with your shipment, showing that it was approved to leave the country of origin. If you do not have these documents with your shipment, you could have your shipment held up in the Customs department for a very long time as it is fairly difficult to correct a problem once it is seized.
Albania has International Shipping to: Sarande, Shengjin, Vlore, Durres, Kukes, Tirana
International Shipping Message Board: