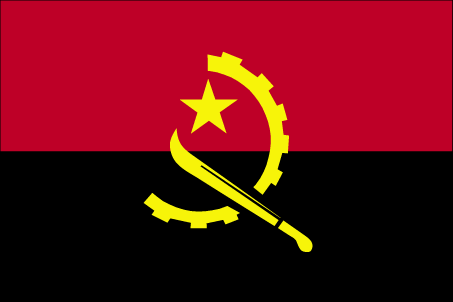 International Shipping from / to Angola
The International Cargo Shipping to Angola Directory allows you to quickly find suppliers of logistics services in Angola.We list Angola shipping companies who can provide you with a low cargo rate for your international cargo shipping to or from Angola.Services provided are: Angola air cargo, Angola ocean cargo, Angola road freight as well as national and international movers to / in Angola.
Shipping to Angola
Before you ship anything to Angola, you will want to check to see what documentation you need to have in place for your particular items. Then you need to find a good shipping company that can help you and give you a fair price. Thankfully both action items are easy to come by.
Who ships to Angola?
Super Maritine Group and Maersk Line both handle large container shipping via ocean cargo freight liners to Angola. FedEx, UPS and DHL all tailor their services to help with smaller parcel shipping there. Shipping International and Shipping Worldwide also ship there, giving you a bunch of companies to choose from for your shipping needs.
Tracking your shipping to Angola
From most places on the globe, Angola is a great distance away. This is the major reason why you should get a tracking number for your shipment to this country. It will help you know exactly where your parcel is in its route and a closer estimation of when it should arrive as opposed to when your shipping company rattled off. You can get this additional service from your shipping company for a small fee typically.
Shipping limitations to Angola
There is a list of about three dozen items that you are prohibited from shipping to Angola, which changes from time to time. Currently this list includes diamonds, mining equipment, acids, precious metals or stones, watercraft vehicles, paints, blank stock checks and corrosives, among other things. It is strongly advisable because this list is so extensive and does change, that you check this list for the up to date items so you don't get an unpleasant surprise. Additionally there are some items, like live plants and animals, that you may ship to Angola but only from certain countries and with special permits. Your shipping company will be able to explain, in detail, what you need to do to obtain any additional documents required for your particular shipment.
Angola has International Shipping to: Cabinda, Lobito, Luanda, Namibe, Porto Amboim, Sumbe, Benguela, Huambo, Leuna, Lubango, Malange, Mavinga, Menongue, N'banza Congo, Noqui, N'zeto, Saurimo, Waku-Kungo
International Shipping Message Board:
Break bulk Steel

Hi,I would like to know shipping companies that handle break bulk of steel in ship loads from port of lobito to quindao china Thank you, Yousuf CEO ...