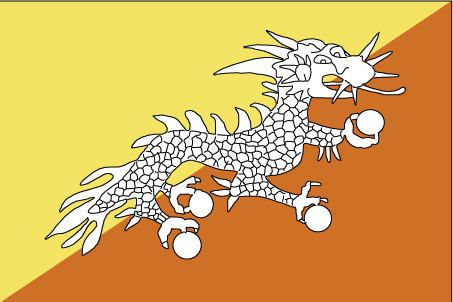 International Shipping from / to Bhutan
The International Cargo Shipping to Bhutan Directory allows you to quickly find suppliers of logistics services in Bhutan.We list Bhutan shipping companies who can provide you with a low cargo rate for your international cargo shipping to or from Bhutan.Services provided are: Bhutan air cargo, Bhutan ocean cargo, Bhutan road freight as well as national and international movers to / in Bhutan.
Shipping to Bhutan
Bhutan is not the easiest country to ship too, given its lack of major infrastructure such as major airports and roads, although they do have access. You will want to take this into consideration when shoosing how you want to ship your items there as it can be a bit longer of a process than you originally would have thought.
Shipping services to Bhutan
Bhutan is land locked so you can not ship anything via ocean cargo freight liner directly. If you want or need to ship this way, it will need to be delivered into a port in a neighboring country and then transported the rest of its way via road freight liners. Thankfully your shipping company, such as Maersk line or Russells Freight, will handle all of the logistics to do this so you don't have to piece meal it all together. You can also opt for a tracking number to be affixed to your shipment so that you know where it is along its route. This add on service is a great addition to your shipping project as it will give you peace of mind to know where your items are at all times. There will be an additional charge for this though.
Security concerns when shipping to Bhutan
Your shipping company will be responsible for the security of your goods during their shipping process most likely, although you should read your contract with them closely just to be sure. The only security concern in Bhutan is in regards to some minor thefts that have occurs in the past. Because of this track records, you would be wise to get some insurance on whatever you ship there and to not ship anything that can not be replaced in the first place just in case the worst happens.