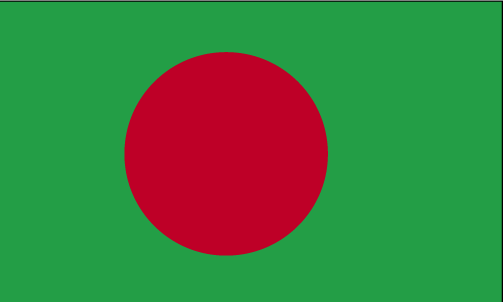 International Shipping from / to Bulgaria
The International Cargo Shipping to Bulgaria Directory allows you to quickly find suppliers of logistics services in Bulgaria.We list Bulgaria shipping companies who can provide you with a low cargo rate for your international cargo shipping to or from Bulgaria.Services provided are: Bulgaria air cargo, Bulgaria ocean cargo, Bulgaria road freight as well as national and international movers to / in Bulgaria.
Shipping to Bulgaria
You can ship to Bulgaria very easily, no matter what you are trying to send. Your shipping company will have any guidelines you need to follow, such as size and weight requirements and paper work that needs to be filled out, so use them as a resource.
Security concerns when shipping to Bulgaria
There are not really any security concerns when shipping to Bulgaria at this time as things are pretty calm over there. Just like when you ship domestically, it is a good idea to get a tracking number for your parcels so that you will know where it is in in its route and when exactly it gets there. Most shipping companies have the tracking system linked with an on line account that you can monitor for your shipments progress but some also offer alerts for when it reaches its new home. If you are concerned about your items being lost or damaged, consider taking out some insurance on your shipment as well. This way, if your package is stolen or something, you can at least get your money back from the purchase.
Transit times when shipping to Bulgaria
How long your shipment takes to get to Bulgaria mainly depends on where you are shipping it from and where in the country you are trying to send it to. Most shipping companies will offer expedited services for additional fees, but those fees and their availability will vary based on the carrier and what it is that you are sending. Your shipping company will have a chart, most likely, letting you know what your options are and the fees you will see with each choice. Another thing impacting the transit time will be if your parcel sits in Customs for any period of time waiting for its duties to be paid. Shipments with outstanding duties will either be seized permanently by the Customs department or may even be returned to the sender in some situations which is why this can greatly alter your transit time.
Bulgaria has International Shipping to: Bourgas, Lom, Rousse, Sofia, Sofia, Varna, Kurdjali, Montana, Plovdiu, Vidin
International Shipping Message Board:
Art Shipping to Bulgaria

We are an art cooperative located in the Caribbean with local headquartersa on several islands. We need to send local arts and craft items to our customers and are looking for a company to provide art shipping to Bulgaria. What ports can you ship fr ...

International supplies shipping to Bulgaria

Boots, Bots and Bolts Supply Company is going to be supplying some new companies in Bulgaria with their offerings this coming month. We need to find and International shipping company that can get our goods that the new companies have ordered from o ...

International Tool shipping to Bulgaria

Good afternoon. I am with Conway Tools Inc and we are in need of an International shipping company to help us in the Bulgaria market and beyond. For starters, we are looking to get some help with shipping from Lithuania, which is where we are based ...