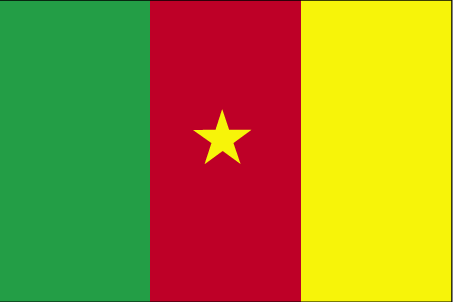 International Shipping from / to Cameroon
The International Cargo Shipping to Cameroon Directory allows you to quickly find suppliers of logistics services in Cameroon.We list Cameroon shipping companies who can provide you with a low cargo rate for your international cargo shipping to or from Cameroon.Services provided are: Cameroon air cargo, Cameroon ocean cargo, Cameroon road freight as well as national and international movers to / in Cameroon.
Customs in Cameroon
The Customs process in Cameroon is traditionally very slow. People have experienced serious delays when shipping there, taking days and even months for some items to be released from Customs to be sent out for their final delivery. You can help to minimize these delays by making sure you have the correct paperwork filled out for your particular shipment. Talk to your shipping company for help in this department. Take these delays into consideration when planning your shipment to Cameroon and plan accordingly.
Security concerns when shipping to Cameroon
It is strongly advisable that you do not ship any valuable or irreplaceable items to Cameroon as there is quite a bit of thievery that takes place there, both inside the Customs department and on the ground. If you must ship something valuable there, be sure to get some insurance on it in case it does make it to its intended recipient and try to package it in inconspicuous packaging as to not draw unneeded attention to it.
Transit times when shipping to Cameroon
The time it takes for your items to get to Cameroon will vary based on where you are sending it from and how you choose to ship it. Your shipping company can give you your options for shipping times and may even offer expedited services for an additional charge, but that will vary by carrier and by which method of shipping you ultimately choose.
Preparing your shipment to Cameroon
Your shipping company will have some guidelines that you will need to follow when shipping to Cameroon. These guidelines will include size and weight requirements as well as the packaging materials and appearance that may be required. They can also help you with your required documentation that you will need to ship there and help steer you in the right directio for permits if applicable.
Cameroon has International Shipping to: Douala, Garoua, Kribi, Tiko, Bamenda, Banyo, Batouri, Bertoua, Mamfe, Maroua-Salak, Meiganga, Ngaoundere, Nkongsamba, Yaounde, Yoko
International Shipping Message Board:
Dear csir

can you provide with the price for shipping dirty oil form Cameroon to isreal in dollars please ...