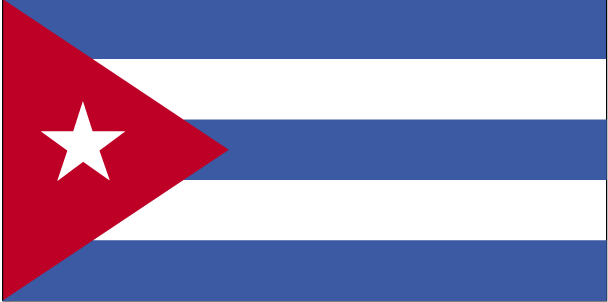 International Shipping from / to Cuba
The International Cargo Shipping to Cuba Directory allows you to quickly find suppliers of logistics services in Cuba.We list Cuba shipping companies who can provide you with a low cargo rate for your international cargo shipping to or from Cuba.Services provided are: Cuba air cargo, Cuba ocean cargo, Cuba road freight as well as national and international movers to / in Cuba.
Shipping to Cuba
Cuba has a fair amount of shipping foes in the world so shipping there can be tricky, if even possible. Take the United States as an example, as there have a very well known travel prohibition in place. This travel restriction for Americans heading to the island also carries over into things wanting to be shipped there, or even from there such as cigars. It is best to check with your State department before shipping to Cuba to see if you are allowed to ship what you would like to there or if it falls under the restrictions in place. It is strongly advisable that you follow their guidelines so you do not incur heavy fines or even prosecution for trying to violate them.
Security concerns when shipping to Cuba
Cuba has been increasingly used as a transit stop for criminals running drugs to the European countries. Because of this, there has been some increased security measures put in place at many of its ports. The problem lies in the fact that the government there is notoriously corrupt and even though these security measures are in place, many believe that they are just for show as opposed to stopping real drug trafficking. In this dangerous climate it is easy to see how sending even the simplest of parcels to Cuba could end up getting a low priority in the grand scheme of things so you should consider this before shipping anything to Cuba in the first place.
Preparing your shipment to Cuba
As mentioned, you will want to check with your State department before shipping to Cuba. Assuming you are allowed to ship from your destination to Cuba, then you should talk to your shipping company for instructions on how best to package your shipment and what paperwork you should fill out before sending.
Cuba has International Shipping to: Antilla, Bahia Honda, Banes, Baracoa, Cabanas, Caibarien, Cardenas, Casilda, Cienfuegos, Guayabal, Havana, Isabela de Sagua, Jucaro, Manati, Manzanillo, Mariel, Matanzas, Nicaro, Nueva Gerona, Nuevitas, Pastelillo, Puerto Padre, Puerto Tarafa, Santa Clara, Santa Cruz Del Sur, Santiago de Cuba, Pinar Del Rio