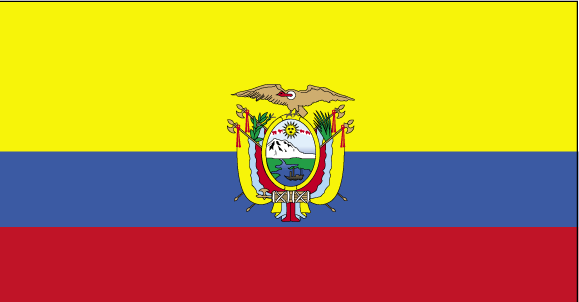 International Shipping from / to Ecuador
The International Cargo Shipping to Ecuador Directory allows you to quickly find suppliers of logistics services in Ecuador.We list Ecuador shipping companies who can provide you with a low cargo rate for your international cargo shipping to or from Ecuador.Services provided are: Ecuador air cargo, Ecuador ocean cargo, Ecuador road freight as well as national and international movers to / in Ecuador.
Customs in Ecuador
The Customs department in Ecuador typically exercises an import tax on items valued above $100 at 45% of the declared value. This is a pretty high percentage when compared to other countries so should be noted before shipping there. Their Customs department does tend to search most of the parcels that come into the country as well which can tack on some time for processing no matter what the declared value of your particular shipment may be.
Transit times when shipping to Ecuador
It can take a long time to get your shipment processed through Customs so take that into account for when calculating your transit time to Ecuador.
Shipping destinations in Ecuador
The port of Guayaquil is the main port in Ecuador that receives ocean cargo freight liners, but other smaller ports do as well such as the port of Manta. No matter where your shipments gets into the country, it will need to pass through Customs before it ships out to its recipient. Most larger cities, like Quito, Manta and Santa Ana de los Cuatro Rios de Cuenca, will get the parcels shipped there delivered to their recipients. Smaller towns may not get this service though and will require the recipients to travel to a centralized location in a major city to get their items.
Required documents when shipping to Ecuador
Typically when you are shipping to Ecuador you are going to need to have certain documents filled out and attached to your shipment. These will include a Bill of Lading or Air Waybill, a Valued Inventory List, a Transportation Insurance Policy, a Migration Certificate (which you must obtain from the Migration Police), and a Visa. Other permits or paperwork may be required for your specific shipment so it is best to discuss this with your shipping company before sending something over there to be safe.
Ecuador has International Shipping to: Bahia De Caraques, Balao, Coca, Esmeraldas, Guayaquil, La Libertad, Lago Agrio, Manta, Puerto Bolivar, Quito, San Lorenzo, Ambato, Canar, Cuenca, Ibarra, Loja, Macas, Portoviejo, Puyo, Riobamba, San Cristobal