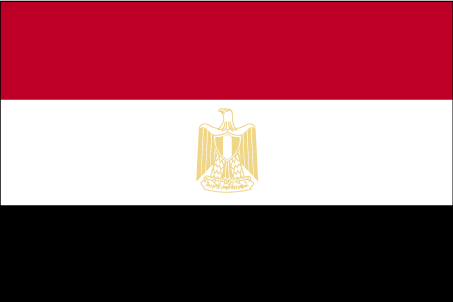 International Shipping from / to Egypt
The International Cargo Shipping to Egypt Directory allows you to quickly find suppliers of logistics services in Egypt.We list Egypt shipping companies who can provide you with a low cargo rate for your international cargo shipping to or from Egypt.Services provided are: Egypt air cargo, Egypt ocean cargo, Egypt road freight as well as national and international movers to / in Egypt.
Who ships to Egypt?
US InterCargo, East Med Shipping, and Container Shipping all handle large loads being shipped to Egypt. Voovit ships there, particularly for vehicle transport but handling other shipments as well. PSS Removals and Wise Moves Ltd ship there, focusing on relocation services for people moving there but, again, handling other shipments as well. Escapade Shipping, Barrington Freight and Russell Freight all have a major presence in the shipping world in Egypt, taking care of larger shipments mainly. FedEx, UPS and DHL can take care of any parcel shipping needs you may have though. Ferry To is one of the ferry shipping companies there as well.
Shipping destinations in Egypt
The two major ports in Egypt are the port of Alexandria and the port of Said which will receive most of all ocean cargo freight liners with their goods. Both ports handle over sized shipment such as tractors or bull dozers. But whether you ship via ocean carriers, air mail or road freight, you can get your parcels to most anywhere in Egypt itself. Check with your shipping company for specifics as far as if they will handle the delivery personally from start to finish, or if they contract with a local company for final deliveries once inside the borders which is common in some countries and with some companies such as DHL.
Shipping limitations to Egypt
There is an extensive list of shipping prohibitions when shipping Egypt which does change from time to time. These include corrosives, acids, batteries, gases, dry and wet ice, honey, Magic Jack and Varnish equipment, oxidizers and paints, poisons and radio actives to name a few. It is best to check for the most up to date list of these prohibited items before you try to ship there to make sure none of your items that you are trying to ship are on there to begin with and they aren't returned to you.
Egypt has International Shipping to: Abu Zenima, Abu-Rudeis, Alexandria, Cairo, Damietta, Hurghada, Luxor, Maadi, Port Said, Safaga, Abu Simbel, Aswan, Asyut, Baharia, Dahab, El Arish, Farafra, Giza, Kena, Kharga, Mersa Matruh, Siwa, Sohag, Taba
International Shipping Message Board:
Shipping to egypt

Dear sir, We want to know how much the shipping of containner 40" from chicago,usa to port saied free zone,egypt. and how much the same continner from Ohaio insted of chicago thanks zain mahmoud 0020-16-5251707 ...

Bulk shipment to kenya

please can you give me your best offer for ship 3000 tons rebar steel from ADABYA port â?? Egypt to MOMBASA â?? Kenya as bulk shipment , an this is the dimensions 12M LENGTH, IN BUNDLES OF ABOUT 3MT EACH (LOADING IN BULK). Waiting for you best o ...

Express Shipping to Egypt from Russia

Are any companies involved in express shipping to Egypt and particularly from Moscow, Russia? Please contact me if you are for I have the need to send an express package to my cousin who has recently returned to her home at Alexandria, Egypt. When m ...