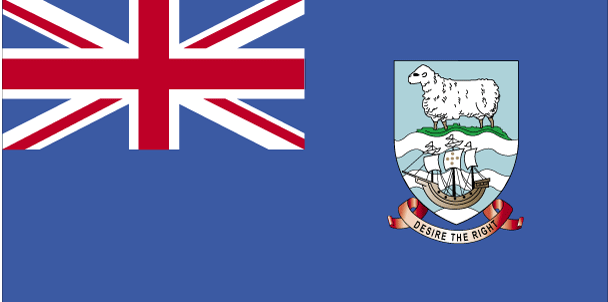 International Shipping from / to Falkland Isl.(Malvinas)
The International Cargo Shipping to Falkland Isl.(Malvinas) Directory allows you to quickly find suppliers of logistics services in Falkland Isl.(Malvinas).We list Falkland Isl.(Malvinas) shipping companies who can provide you with a low cargo rate for your international cargo shipping to or from Falkland Isl.(Malvinas).Services provided are: Falkland Isl.(Malvinas) air cargo, Falkland Isl.(Malvinas) ocean cargo, Falkland Isl.(Malvinas) road freight as well as national and international movers to / in Falkland Isl.(Malvinas).
Shipping to Falkland Isl.(Malvinas)
Even though the Falkland Islands (or Malvinas) is actually 778 islands in the Atlantic Ocean, there is only one island that has any permanent residents on it. East Falkland is the largest of the island grouping, which is why is home to the only city (Stanley) and home to most of its population which totals not even 3,000. This is why all shipments come to East Falkland, which is where it is processed through Customs and then distributed to their proper recipients.
Customs in Falkland Isl.(Malvinas)
The Falkland Islands is British Overseas Territory, meaning that even though they enjoy a lot of political autonomy from the UK, they still adhere to their overall laws and guidelines when it comes to shipping. With this in mind, it is best to check with both the Falkland Islands' web site for shipping regulations as well as Britain's just to make sure you know what is allowed and what is required, such as documentation.
Who ships to Falkland Isl.(Malvinas)?
Falkland Island Shipping Company, NEX and FedEx are going to be the main companies that ship to the Falkland Islands. It is a good idea to do a quick Google search when preparing to ship there though to see if any new comers are shipping there at the time when you need to get something out the door. Unfortunately, with so few options on who to use for shipping there, you are not exactly going to find the best prices available for shipping, no matter what you are trying to send.
Security concerns when shipping to Falkland Isl.(Malvinas)
The only security cncertn that would be of consequence when shipping to the Falkland Islands would be that of piracy, given its location and the vast seas that any shipping vessel would have to pass through to get to there. That being said, piracy does not happen all that often as a direct target to shipments to the Falkland Islands so this is really more of a side note as opposed to something that is inevitable.