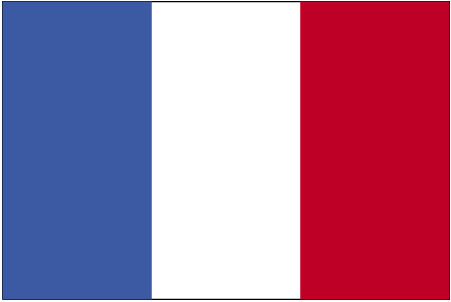 International Shipping from / to France
The International Cargo Shipping to France Directory allows you to quickly find suppliers of logistics services in France.We list France shipping companies who can provide you with a low cargo rate for your international cargo shipping to or from France.Services provided are: France air cargo, France ocean cargo, France road freight as well as national and international movers to / in France.
Security concerns when shipping to France
France has particular safety concerns for certain items that you may want to ship into the country. Cars are a big one that frequently pops up as they have some pretty strict rules on the safety standards as well as environmental concerns about emissions. It would be best to research what their current standards are for allowing automobiles inside the borders before you investigate the logistics of how you are going to ship your car there to save yourself some effort and time.
Preparing your shipment to France
When preparing your shipment to send to France, keep in mind that they generally allow a maximum weight of 70 kg and a maximum length of 270 cm. You may be allowed to send something larger or heavier but you will be required to jump through some additional hoops in regards to paperwork to do so. It is best to check with your shipping company of choice as to any weight or size requirements that they may enforce as well as you will need to adhere to them as well.
Required documents when shipping to France
Before you ship your package to France, you need to determine if it is going to be classified as a document or commodity. You can do so by going on line and looking up their current regulations. Generally some blue prints, a handful of business cards or bank statements are considered documents but a large bin of commercial brochures, for example, would be considered a commodity. Anything falling under the latter category will need to have an invoice associated with it and a customs declaration filed so that you can pay the fees and taxes associated with getting it into the country.
Shipping limitations to France
Just like any other country in the European Union (EU), there are certain things that are restricted from entering the country. Live plants are restricted, for instance, as are weapons such as handguns. For the most up to date list of what is allowed and what is not, you should check France's Customs web site as it will have the most up to date and complete list there.
France has International Shipping to: Abbeville, Ajaccio, Angers-MarcT, Angoulome-Brie-Champniers International, Annecy, Antibes, Arcachon, Bagnolet, Bassens, Bastia, Bayonne, Besancon, Beziers-Agde-Vias, Biarritz, Biarritz-Anglet-Bayonne International, Bonifacio, Bordeaux, Bordes, Boulogne Sur Mer, Brest, Brest International, Caen, Calais, Calvi, Camaret-sur-Mer, Cancale, Cannes, Cannes - Mandelieu, Chambery - Aix, Chasseneuil du Poitou, Cherbourg, Chuelles, Clamart, Colombes, Concarneau, Deauville, Dieppe, Dijon, Dijon Bourgogne, Donges, Dunkerque, Euro Basle-Mulhouse-Freiburg, Fecamp, Figari, Granville, Gravelines, Grenoble Saint-Geoirs, Haguenau, Honfleur, Izon, La Ciotat, La Nouvelle, La Pallice, La Rochelle, Lavera, Le Havre, Le Havre International, Le Treport, Libourne, Lille, Loctudy, Lorient, Lyon, Lyon Satolas, Macon, Marans, Marseilles, Montoir de Bretagne, Montpellier Aeroport Mediterranee, Montrouge, Morlaix, Nancy, Nantes, Nantes Aeroport Atlantique, Nice, Nice Cote d'Azur International, Nimes, Orleans, Paimpol, Paris, Paris - Beauvais, Paris Charles de Gaulle International, Paris Orly International, Pau, Pauillac, Perpignan, Poitiers, Pont-Audemer, Port De Bouc, Port Jerome, Port Vendres, Porto Vecchio, Propriano, Quimper, Reims, Rennes Aeroport Saint Jacques, Rochefort, Roscoff, Rouen, Saint Etienne, Sete, St Brieuc, St Malo, St Nazaire, St Valery sur Somme, Strasbourg, Strasbourg International, Tonnay Charente, Toulon, Toulouse International, Tours, Treguier, Vannes, Papeete
International Shipping Message Board:
Shipping between france and Reunion island (RUN)

Dear Madam, Dear sir, I'm studying the best way to optimize the air freight between France and Réunion Island. I'm acting as a consultant to several supermarkets who wish to import food products at a reasonnable price. The existing companies act as ...

Vehicle International shipping to France

Hi there. I am hoping to find a bit of help here. I am going to be moving to Nice, France in March and I need help moving my car there. I am currently in Cairo, Egypt and have a small sedan that I would like to get to Nice. I am trying to move th ...

International steel shipping France

Claremount Steel Inc is a large scale steel procurement company that disperses steel throughout the globe for various needs. We have a client coming on board in France, just North of Paris, and I would like to see about some International shipping r ...