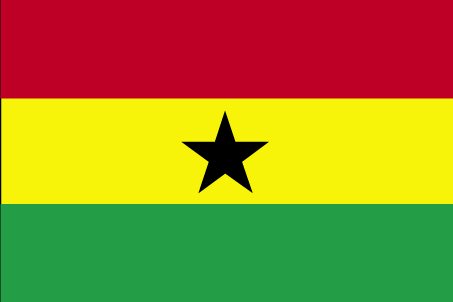 International Shipping from / to Ghana
The International Cargo Shipping to Ghana Directory allows you to quickly find suppliers of logistics services in Ghana.We list Ghana shipping companies who can provide you with a low cargo rate for your international cargo shipping to or from Ghana.Services provided are: Ghana air cargo, Ghana ocean cargo, Ghana road freight as well as national and international movers to / in Ghana.
Customs in Ghana
The Customs department in Ghana is notoriously slow. They are slow to process your packages, slow to inspect them, and even slower to release them. Keep this in mind when shipping there so you don't have unrealistic expectations on when your recipient is to receive the parcel you have shipped them.
Who ships to Ghana?
K G Don's Express Shipping, Speed Link Travel and Freight and USA Inter Cargo all ship to Ghana, as do Russell Freight, Voovit and FedEx. Asha Freight and ELLC Worth Express are also great shipping companies to look into, as is Okoma International. Getting a few price quotes and then researching the backgrounds of the companies is probably the best approach when choosing a shipping company to help you ship to Ghana.
Preparing your shipment to Ghana
Before you ship to Ghana, you will want to keep in mind that parcels commonly get held up in their Customs department until duties are paid on them, which can take weeks or even months. And once released, it may take another week or so to finally reach its destination. With this in mind, try to prepare your package accordingly, making sure that there will be minimal damage as your package gets examined by multiple people. Also, you may not want to ship anything perishable over there as the long transit time has the potential to spoil it.
Shipping destinations in Ghana
Ghana allows delivery to pretty much anywhere in the country, although the smaller villages are not directly serviced. In these cases your parcel will be left at a location in a major city for your recipient to make arrangements to pick up when convenient. You can opt to have a courier hand deliver your shipment in some cases but that will be a slightly elevated cost generally.
Ghana has International Shipping to: Accra, Saltpond, Takoradi, Tema, Akim Oda, Axim, Bole, Ho, Koforidua, Kumasi, Navrongo, Sunyani, Tamale, Wa, Wenchi, Yendi
International Shipping Message Board:
Introduction of company

Dear sir/madam, our company has been established with the main authourized business as General Traders, Importers/Exporters, Wholesalers/Retailers, Manufaturers Representatives, Vehicles Tyres/Batteries, General Tools, Safety equipments, Air Condit ...

Car shipment

Please how much will it cost to ship a Toyota Rav 4 from Miami to Tema open shipment Thanks ...