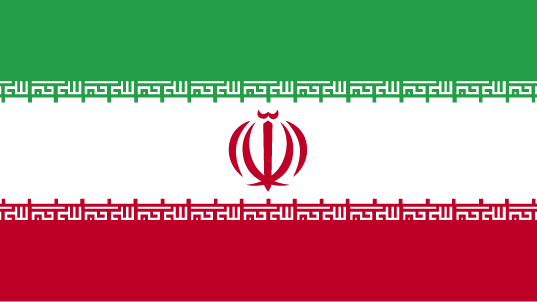 International Shipping from / to Iran
The International Cargo Shipping to Iran Directory allows you to quickly find suppliers of logistics services in Iran.We list Iran shipping companies who can provide you with a low cargo rate for your international cargo shipping to or from Iran.Services provided are: Iran air cargo, Iran ocean cargo, Iran road freight as well as national and international movers to / in Iran.
Security concerns when shipping to Iran
There are quite a few sanctions pertaining to shipping from the United States to Iran. Most of these have to do with what is being shipped specifically, but it is best to double check with the state department or Iranian Customs before shipping there to make sure what you are trying to send is even allowed to be sent. In addition to these sanctions (which, by the way, are in place for many other countries beside the United States mentioned in the example), there are security concerns when shipping there because there is a lot of theft and seizure by the government that goes on there. To minimize this with your shipments to Iran, be sure to check their current list of prohibited and restricted items, don't ship anything that can not be replaced if lost or stolen, and try to adhere by their Customs guidelines as strictly as possible.
Tracking your shipping to Iran
It is a good move to get a tracking number on your parcel when shipping to Iran. This way, you will get to check on where your package is in route and will be alerted when it arrives.
Shipping limitations to Iran
There is an ever changing list of prohibited items when shipping to Iran so it is advisable that you check for the most current list before shipping there. Currently you are not allowed to send firearms, fashion magazines, sugar (white or brown), musical instruments, games pertaining to profit and loss/ gambling, or alcoholic beverages of any sort, among other things. There is also a list of restricted items that you should check that have things on it that you are allowed to ship there but that require special permits or permission to do so. This list includes seeds, insecticides and radioactive materials.
Iran has International Shipping to: Abadan, Ahwaz, Bandar Abbas, Bushehr, Bushire, Chah-Bahar, Khorramshahr, Lavan, Now Shahr, Tehran, Ahar, Anzali, Arak, Ardebil, Bam, Birjand, Chahbahar, Esfahan, Fasa, Ghazvin, Gorgan, Hamedan, Ilam, Iranshahr, Kashan, Kashmar, Kerman, Kharg, Khoy, Marageh, Mashhad, Omidieh, Orumieh, Rasht, Sanandaj, Shiraz, Sirjan, Tabriz, Yazd, Zabol, Zanjan
International Shipping Message Board:
Gheshm

Dear Sir,Mum, I'm just wondering if you can ship my goods from Bombay or Dehli to Gheshm Island witch is so close to Bandar abass? ...

Shipping Persian rugs to Iran

Hi; I would like to know, if there is any shipping company from Puerto Rico, U.S.A. which could ship apox. 50 pieces of Persian carpets to any port in Iran, which would be recieved by my family in Iran. This cargo will fit in a container of apox. 8'x ...