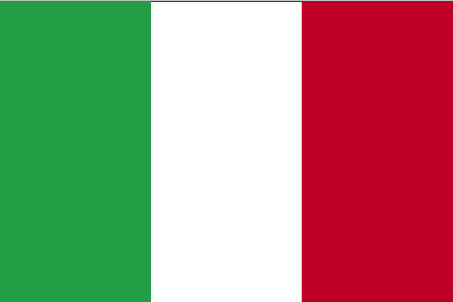 International Shipping from / to Italy
The International Cargo Shipping to Italy Directory allows you to quickly find suppliers of logistics services in Italy.We list Italy shipping companies who can provide you with a low cargo rate for your international cargo shipping to or from Italy.Services provided are: Italy air cargo, Italy ocean cargo, Italy road freight as well as national and international movers to / in Italy.
Shipping to Italy
Shipping to Italy is notorious for being spotty and inconsistent. This is largely due to people not wanting to pay for Customs fees so things that are seized by Customs are left to rot in their offices. Some things tend to ship faster or more reliably than others, relatively speaking of course. These items include smaller parcels like books or documents. Larger items like furnishings, art work, or automobiles tend to have to largest delays. The hold ups can last anywhere from a few days to a couple of months which is why Italy holds the reputation for not being consistent in its delivery timing.
Shipping services to Italy
The exception to the aforementioned delays in delivery is when you ship with a courier. You can go with either a public or private courier and still get good results most of the time. Basically you, the shipper, will pay them in advance. They will use this money to pay for any customs fees they encounter and then deliver the package to its addressee. The courier will then refund you whatever money is left over after the transaction is complete. Obviously since you are trusting someone with your money and goods up front, you will want to do some due diligence before choosing a courier to use. Also this route does tend to be a bit more expensive than other shipping means but at least you can rest assured that your package will get to its destination.
Preparing your shipment to Italy
You will want to prepare your shipment to Italy with the above mentioned delays in mind. With any luck your package will go right through Customs to the desired parties without much delay. Unfortunately, that is more often than not unlikely to happen so you will want to prepare for the hold up. This means steer away from perishable items unless absolutely necessary and make sure your packaging can withstand numerous people inspecting it over the course of it's stay in the Customs office, no matter how long that may be.
Italy has International Shipping to: Ancona, Ancona Falconara International, Anzio, Arbatax, Asti, Augusta, Avola, Bagnoli, Bari, Barlassina, Barletta, Bologna G. Marconi International, Brescia, Brindisi, Cagliari, Canonica, Carloforte, Castellammare Di Stabia, Catania, Catania Fontanarossa International, Chioggia, Civitavecchia, Crotone, Crotone - S. Anna, Cuneo Levaldigi, Elba - Marina di Campo International, Florence, Florence Amerigo Vespucci International, Follonica, Frosinone, Gaeta, Gallipoli, Gela, Genoa, Genoa C. Colombo International, Gioia Tauro, Imperia, La Spezia, Licata, Livorno, Manfredonia, Marina di Carrara, Marsala, Mazara del Vallo, Melilli, Messina, Milan, Milan Linate International, Milan Malpensa International, Milazzo, Molfetta, Monfalcone, Monopoli, Naples, Naples Capodichino International, Palermo, Palermo Falcone e Borselinno International, Parma, Perugia International, Pesaro, Pescara, Piombino, Pisa Galileo Galilei International, Porto Azzurro, Porto Empedocle, Porto Nogaro, Porto Santo Stefano, Porto Torres, Portoferraio, Pozzuoli, Ragusa, Ravenna, Reggio Calabria, Rimini, Rio Marina, Rome, Rome Ciampino International, Rome Fiumicino International, Salerno International, San Remo, Savona, Siracusa, Talamone, Taranto, Torino, Torre Annunziata, Trapani, Trieste, Trieste International Aiport, Turin International, Venice, Venice Marco Polo International, Verona Valerio Catullo International, Viareggio, Vicenza
International Shipping Message Board:
Expedited Shipping to Italy

I seek information about expedited shipping to Italy. My package contains computer part that will be a replacement for an existing computer. Therefore, it is needed most urgently. The part is very light, and weighs less than one pound. It is also sma ...

International Parcel shipping to Italy

HGS Investment Bankers is in need to a new International parcel shipping company that can service our Italian market. We are based out of Switzerland but have many clients in both Northern and Southern Italy, making this a market that can not be ove ...

International shipping of materials to Italy

Good morning all. I have a small material company based in Geneva and I need help with some shipping to Italy. I have been mostly selling my hand dyed material to local merchants but have recently been asked to ship to a new store in Milan for them ...