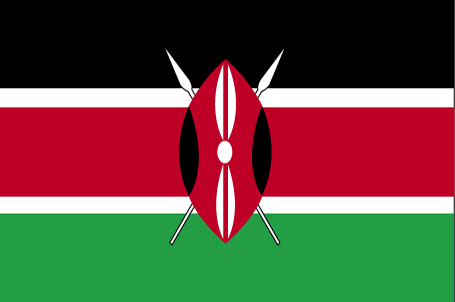 International Shipping from / to Kenya
The International Cargo Shipping to Kenya Directory allows you to quickly find suppliers of logistics services in Kenya.We list Kenya shipping companies who can provide you with a low cargo rate for your international cargo shipping to or from Kenya.Services provided are: Kenya air cargo, Kenya ocean cargo, Kenya road freight as well as national and international movers to / in Kenya.
Who ships to Kenya?
Qubeba Cargo Ltd, Sea Bulk Shipping Services and Fast Break Freight Services are all Kenyan based shipping companies that will be to assist you with your shipping needs. Inter Cargo, Chilton Services and Voovit ship there too, as does FedEx and UPS. Basically there are many choices for your shipment so you will want to get a few price quotes and compare reputations of the companies when choosing.
Transit times when shipping to Kenya
You have the luxury of choosing your shipping time to some degree when shipping smaller parcles to Kenya. However when you ship something larger, such as a vehicle, your options in the transit time arean, are great deminished. Talk to your shipping company to find out what your options are, or even if you have any options, for how fast your shipment can get to Kenya.
Shipping destinations in Kenya
The major port for deliveries for ocean cargo freight liners is the port of Mombasa. All shipments will be porcessed through Customs once at port, becoming subject to the regulations and tariffs that Kenya follows. Air mail or cargo generally comes into the larger airports which is where they go through Customs. Once clearing Customs, your parcels or goods are shipped internally to their intended destinations or the closest large town in
Shipping limitations to Kenya
You can check with Kenyan's Customs department, who has an easy to follow on line presence, for the most up to date list of prohibited and restricted items when shipping there. But some things are always on that list like live animals, plants, firearms and tobacco. Both of these examples can be shipped to Kenya but require permits to do so. The web site will spell this out for you, or you can just check with your shipping company for help.
Kenya has International Shipping to: Lamu, Malindi, Mombasa, Nairobi, Eldoret, Embu, Garissa, Kakamega, Kericho, Kisii, Kisumu, Kitale, Lamu, Lodwar, Makindu, Mandera, Marsabit, Meru, Moyale, Nakuru, Nyeri, Voi, Wajir
International Shipping Message Board:
Car

I want to shipp a saloon car from Tokyo Japan to the port of Mombasa Kenya. ...

RE:SHIPPING AGENCY CO-OPERATION KENYA.

SHIPPING AGENCY CO-OPERATION. We would like to introduce our company to your side and wish to enter Into business relationship with you. We are based in Kenyan coastal Region near port of Mombasa and our operation Covers the whole country plus o ...

List of main Shiiping and Clearing Agents

Hi, where can I find a list of Uganda's main Shipping companies and Clearing Agents? Kind regards ...