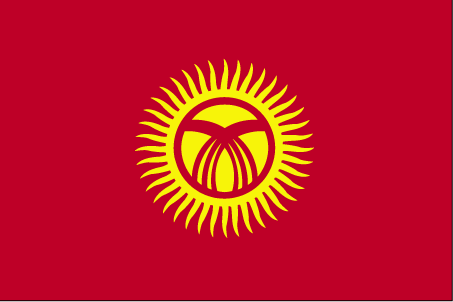 International Shipping from / to Kyrgistan
The International Cargo Shipping to Kyrgistan Directory allows you to quickly find suppliers of logistics services in Kyrgistan.We list Kyrgistan shipping companies who can provide you with a low cargo rate for your international cargo shipping to or from Kyrgistan.Services provided are: Kyrgistan air cargo, Kyrgistan ocean cargo, Kyrgistan road freight as well as national and international movers to / in Kyrgistan.
Shipping services to Kyrgistan
You can ship via ocean cargo freight liners, air mail or road freight liners to Kyrgistan. If you ship via ocean cargo liners, you will need to have you cargo transferred to a road freight liner to go the rest of the way from the closest port given that this country is land locked. You shipping company should be able to handle the logistics of all this for you though, but it is still a good idea to know what method and route your shipment will be taking so you can keep that information for your records.
Security concerns when shipping to Kyrgistan
Given the high number of terrorist threats from Kyrgistan, shipping there can be quite a challenge. The search and seizure of goods and shipments, some falsely, is common place in this country making it a risky proposition to ship there. If you must ship to this country, you should definitely get both a tracking number and insurance out on your shipment in case you, too, fall victim to this kind of behavior. Having insurance will at least give you your money back for the goods you are trying to ship if they are lost or stolen and the tracking number will help to alert you of any problems that arise. Both services will require you to pay an additional fee.
Transit times when shipping to Kyrgistan
The amount of time it takes your shipment to get to Kyrgistan will vary based on how you ship and where you shipped it from, because closer countries have a shorter distance to cover to get your parcels there. Your shipping company will be able to give you more exact estimates on shipping time. Keep in mind that once it reaches the country it will still have to pass through Customs in order to be released for final delivery which can tack on some time generally.
Kyrgistan has International Shipping to: Bishkek