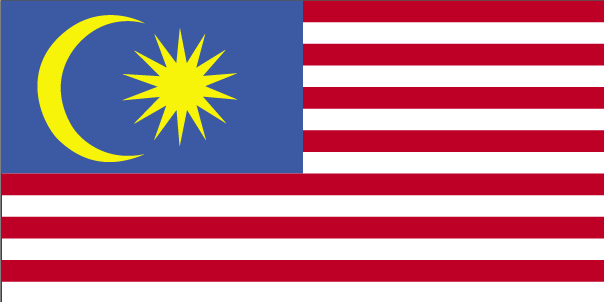 International Shipping from / to Malaysia
The International Cargo Shipping to Malaysia Directory allows you to quickly find suppliers of logistics services in Malaysia.We list Malaysia shipping companies who can provide you with a low cargo rate for your international cargo shipping to or from Malaysia.Services provided are: Malaysia air cargo, Malaysia ocean cargo, Malaysia road freight as well as national and international movers to / in Malaysia.
Shipping to Malaysia
It is best to check with your shipping company before shipping to Malaysia for guidelines that need to be followed, destinations that they send to and any procedural information you may need to know before hand. This will save you the headache of having to learn as you go and may even save you some money in the process.
Who ships to Malaysia?
For parcel shipping to Malaysia, you can go with USPS, FedEx or even POS Shipping. These three companies are just a sampling of the shipping companies out there that will be happy to help with smaller parcel shipping for you to Malaysia. There is also Excess Baggage, which is a UK based company that specializes in shipping luggage over there but they do ship other items as well within certain guidelines. If you need to ship something significantly larger and need to ship either ocean cargo freight liners or air cargo, then you should look into Move Corp, PSS Removals or Anglo Pacific. All of them, as well as others, will be able to handle the larger loads to the region.
Required documents when shipping to Malaysia
Besides the typical bill of lading and certificates of origin for shipping into a country, many of the goods you would ship to Malaysia require the recipient to get a license before they can accept it. It is best to have the person or business you are intending on shipping to see if they can obtain the permit before you ship your items over there. this will save you time and money in the long run, although it will require some work on their part.
Shipping limitations to Malaysia
You are not allowed to send harpoon guns or butane lighters to Malaysia, as well as several other items such as pornographic material or radioactive materials. It is best to check with the most current list of prohibited items before you ship anything to Malaysia just to make sure your parcel fits in with their guidelines.
Malaysia has International Shipping to: Bakapit, Kemaman, Kota Kinabalu International, Kuala Lumpur, Kuala Lumpur International, Kuching International, Labuan, Langkawi, Langkawi International, Lumut, Malacca, Miri, Penang, Penang International, Port Dickson, Sibu, Trengganu, Alor Setar, Cameron Highlands, Ipoh, Johore Bharu, Khota Bharu, Mersing
International Shipping Message Board:
Shipping to Canada

Do you offer shipping to Canada? I will be moving to Calgary, Alberta in Canada from Kuala Lumpur, Malaysia in about a month and I wish to bring most of my personal items so I wonâ??t have to buy replacements when I arrive. I would like to ship 2 qu ...

Materials Shipping to Malaysia

Hello and good day to you all. I need information about materials shipping to Malaysia. This is a shipment of 8 pallets that contain clothing materials. These 8 pallets are ready for shipping and each weighs less than 250 pounds. My company is shippi ...

International shipping from malaysia to kenya

We will export palm oil and we have already a supplier from malaysia..They said they only accept FOB, so now I am looking for international shipper company in malaysia that would ship my container to Kenya and how much the shipping cost of 20ft conta ...