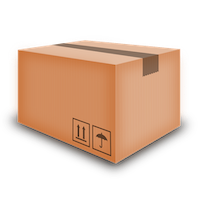 Shipping Kitchen Equipment to Brazil
Cooks, Chefs and Bakers, Co.
Beginning on February 1st of the new year, Cooks, Chefs and Bakers, Co. is going to be relocating its main offices from Santiago, Chili to Brasilia, Brazil. Therefore we need to procure a shipping contract to be able to get all of our office items and kitchen equipment to the new location within the next six weeks. Since there is a little bit of time for this move, we are willing to look at all different shipping options. Examples of what we are going to need moved are stand mixers, pasta machines, cooking utensils and all sorts of office furniture such as desks and chairs and filing cabinets as well as several dozen boxes of files and personal items of our employees. When you submit your shipping bids for our move to Brazil, please include all fees for getting into the country and passing customs. Any quotes that do not include these fees will be disqualified from our consideration process on the grounds of you being unable to follow instructions. We look forward to working with you!
Related International Shipping to Brazil messages: