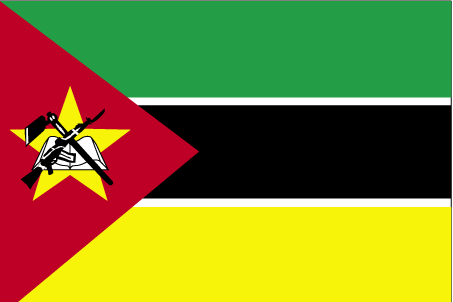 International Shipping from / to Mozambique
The International Cargo Shipping to Mozambique Directory allows you to quickly find suppliers of logistics services in Mozambique.We list Mozambique shipping companies who can provide you with a low cargo rate for your international cargo shipping to or from Mozambique.Services provided are: Mozambique air cargo, Mozambique ocean cargo, Mozambique road freight as well as national and international movers to / in Mozambique.
Who ships to Mozambique?
Simba Shipping and USA Inter Cargo ship a lot of heavy loads to Mozambique, as do Shipping International and Russells Freight. FedEx, U Box Worldwide and UPS ship there as well, catering to smaller shipments, although they can still handle larger loads. Doing a quick Google query will help you to locate the most up to date list of shipping companies that service this region so you can comparison shop with ease.
Security concerns when shipping to Mozambique
There is a increasingly large number of reported crimes in Mozambique, including terrorists threats aboard airlines. This has effected the travel and shipments to the country so much so that flights from Mozambique are not allowed to land in any European Union country at this time. To get shipments out, they have to travel by another means such as road freight liners. The same holds true for getting a shipment into the country. And assuming that your shipment makes it into Mozambique without any trouble, there is no guarantee that your package will not be seized by the corrupt government officials overseeing the Customs process there. It is imperative that you get insurance on your parcel if you must still ship there and be prepared for a Plan B in case your items are stolen.
Shipping limitations to Mozambique
You should check for the most current list for prohibited items before shipping to Mozambique so that you don't get a rude awakening when something doesn't make it to its intended recipient. This list currently includes items such as commercial and fine artwork, traveler's checks, cosmetics, medical equipment and seeds. You also need to check for the restricted list before shipping there. This list includes things like plants and plant materials which may be admitted to the country if it from certain locations and if accompanied by the correct certificates or permits.
Mozambique has International Shipping to: Beira, Chinde, Inhambane, Macuse, Maputo, Matola, Nacala, Pebane, Pemba, Quelimane, Chimoio, Lichinga, Marrupa, Mocinboa du Praia, Montepuez, Nampula, Tete, Ulongue, Xai-Xai