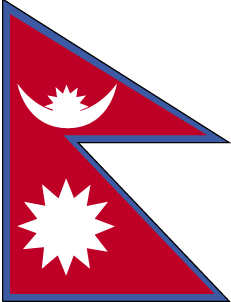 International Shipping from / to Nepal
The International Cargo Shipping to Nepal Directory allows you to quickly find suppliers of logistics services in Nepal.We list Nepal shipping companies who can provide you with a low cargo rate for your international cargo shipping to or from Nepal.Services provided are: Nepal air cargo, Nepal ocean cargo, Nepal road freight as well as national and international movers to / in Nepal.
Who ships to Nepal?
Simba Shipping caters to vehicle shipping to Nepal but can handle other larger shipments there as well. AmeriCargo and Alibaba can take care of cargo shipping, while FedEx and UPS can help with smaller shipments. Maersk Line, TNT and Russell Freight handle a fair amount of road freight shipping to Nepal so are worth looking into when choosing the right shipping company to fit your needs.
Preparing your shipment to Nepal
While preparing your shipment to Nepal, try to keep in mind that it will pass through many hands for inspection and while shipping before it gets to its new home so package it accordingly.
Shipping destinations in Nepal
You can technically ship to any where in Nepal you choose, although how your parcel gets to that recipient may vary. For example some shipping companies will ship to the country and use a contractor that is local and more familiar with the country to deliver it to the recipient. This is a common practice in many countries and with many shipping companies. Also, some of the more rural spots, such as mountain homes and villages, may not get direct deliveries to them. In these cases the recipient may be required to travel to a major city to pick up their parcel as opposed to it being delivered to their door step. It is best to check with your shipping company about the plan of action if you are indeed trying to ship to some of these more hard to get to spots in Nepal.
Shipping limitations to Nepal
You will want to check for the most up to date list of prohibited items before shipping to Nepal. But as a rule of thumb, you can not ship any cinnamon, cardamom or cloves there, nor can you ship any watches or watch parts, bearings, coins or bank notes, or any photographic paper products. You are also prohibited from shipping any pornographic material there or and radio active materials.
Nepal has International Shipping to: Kathmandu, Bhairawa, Biratnagar, Jumla, Surkhet