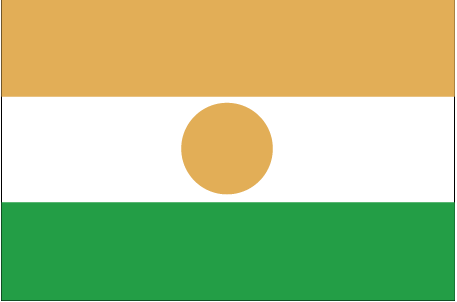 International Shipping from / to Nigeria
The International Cargo Shipping to Nigeria Directory allows you to quickly find suppliers of logistics services in Nigeria.We list Nigeria shipping companies who can provide you with a low cargo rate for your international cargo shipping to or from Nigeria.Services provided are: Nigeria air cargo, Nigeria ocean cargo, Nigeria road freight as well as national and international movers to / in Nigeria.
Tracking your shipping to Nigeria
It is a good idea to get a tracking number for any shipment you plan on sending to Nigeria. This is so you can keep an eye remotely on where your shipment is in transit and can know if any problems arise during this shipping process. You can also see if your shipment qualifies for insurance to be taken out on it. Both services are considered extra services and there will be a small fee associated with getting them typically.
Required documents when shipping to Nigeria
When shipping something to nigeria, you will want to make sure your shipment includes the original commercial invoice in it if possible. You will also want to have a Bill of Lading and a Certificate of Origin filled out as well. The Customs department there will check these documents along with your parcel before assessing a duty (a fee) or passing it through to head out for final delivery. If a duty is assessed, then you or your recipient must rectify this fee before it can be sent out. Technically it is your responsibility as the sender to take care of this fee but the recipient can pay for it if they are amenable.
Shipping limitations to Nigeria
Before you ship anything to Nigeria, you will want to check with their most up to date prohibited items list to make sure your items are not on that list. Currently you are not allowed to send any perishable biological substances (perishable or non), lottery tickets or circulars, coins or bank notes, or any hardware of any sort, among a few others. Furthermore, you are restricted when shipping other items, such as medicine and used clothing, to shipping only certain amounts and they must be accompanied with a certification or permit to be allowed entry into the country.
Nigeria has International Shipping to: Apapa, Brass, Burutu, Calabar, Forcados, Koko, Lagos, Okrika, Onne, Port Harcourt, Sapele, Warri, Abuja, Bauchi, Benin, Bida, Enugu, Gusau, Ibadan, Ilorin, Jos, Kaduna, Kano, Katsina, Lokoja, Maiduguri, Makurdi, Minna, Nguru, Ondo, Onitsha, Oshogbo, Potiskum, Sokoto, Yola, Zaria