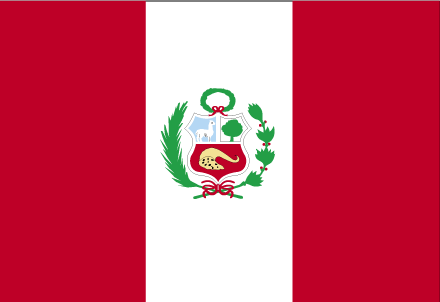 International Shipping from / to Peru
The International Cargo Shipping to Peru Directory allows you to quickly find suppliers of logistics services in Peru.We list Peru shipping companies who can provide you with a low cargo rate for your international cargo shipping to or from Peru.Services provided are: Peru air cargo, Peru ocean cargo, Peru road freight as well as national and international movers to / in Peru.
Security concerns when shipping to Peru
When shipping to Peru, you should be aware that there are some security concerns within the country itself. There are many unsafe roads in Peru given its topography and lack of infrastructure, and there is a known network of thieves that prey upon these treacherous roads, sometimes targeting delivery trucks for their goods. Peru has also suffered from some terrorist attacks which haven't specifically targeted delivery trucks, but some have been caught up in the peripheral damage from such events.
Packaging when shipping to Peru
Make sure to package your shipment securely when shipping to Peru so that all the contents remain in the parcel during transit and there is minimal chance it can get damaged from shifting around. Most shipping companies will have guidelines for size and weight that you should ask about so that you have a base line of what your final package should look like before you drop it off for shipping.
Tracking your shipping to Peru
With the threat of security breaches in mind, it is best to have a tracking number placed on your parcels or with your shipments so that you can become aware of their progress during their travel period. You should also consider getting some insurance out on your package so that, in case it is misplaced or something happens to it, you can be reimbursed for the cost of it at least.
Shipping limitations to Peru
There is a long list, currently of about four dozen items that are prohibited from being sent into Peru. These items include used tires, certain types of toys for children, any type of footwear or lighters, but does change from time to time so it is best to check with the Peruvian Customs department before you ship anything just to be sure it is not on that list.
Peru has International Shipping to: Ancon, Atico, Cabo Blanco, Callao, Chancay, Chimbote, Eten, Huacho, Huarmey, Iquitos, La Pampilla, Lima, Lima - Jorge Chavez International, Lobitos, Matarani, Pacasmayo, Paita, Paramonga, Pimentel, Salaverry, San Juan, San Nicolas, Supe, Talara, Ayacucho, Cerro de Passo, Cuzco, Huayao, Hunauco, Ilo, Juliaca, Pucallpa, Tacna, Tarapoto
International Shipping Message Board:
Equipment Shipping to Peru

My company has the need to for information regarding equipment shipping to Peru. This equipment is part of a telecommunications contract that our company is finalizing. Once we have the authorization, we will need to ship this equipment to be deliver ...

International material shipping to Peru

Rodriguez Construction Supplies Company is the fastest growing construction supply company in Bolivia for the past three years in a row- a title which we are very happy to brag about! Equally as exciting is that we have just landed contracts with ne ...

International furniture shipping to Peru

Upholstery Updates Unlimited is a furniture renovator with a twist. We pride ourselves in the unique, high quality work that we do on a consistent basis. We have a new client in Arequipa, Peru that we need to ship some pieces of furniture to. The ...