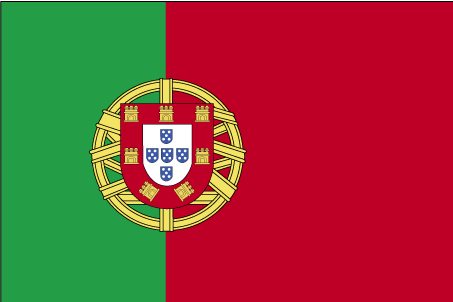 International Shipping from / to Portugal
The International Cargo Shipping to Portugal Directory allows you to quickly find suppliers of logistics services in Portugal.We list Portugal shipping companies who can provide you with a low cargo rate for your international cargo shipping to or from Portugal.Services provided are: Portugal air cargo, Portugal ocean cargo, Portugal road freight as well as national and international movers to / in Portugal.
Customs in Portugal
Customs in Portugal falls under the umbrella of the WCO (World Customs Organization) which was established in 1952 to help regulate Customs across the globe. They help to regulate what comes into the country with standardized forms and procedures to follow. You can find out more about forms to pre-register on their web site, but basically you are going to need a bill of lading, and a certificate of origin. Be prepared to pay a fee for bringing an item into the country.
Who ships to Portugal?
The Super Maritime Group is a well known shipping company based in Lisbon. They are a good place to start when looking to ship via ocean cargo. The Mediterranean Shipping Company is another big name in Portugal. You can actually go to the Altius Directory to get a pretty good listing of all the companies that ship to Portugal. From there you can start to drill down into the different companies web sites and contact them directly to find the best fit for your shipping needs.
Preparing your shipment to Portugal
It is best to double check with your shipping company while preparing it for shipping. This way they can let you know about any weigh or size requirements that they have in place as well as any other regulations you need to adhere by such as paperwork that needs to be on file, contact information, or instructions to pay for taxes or fees. Make sure to secure your shipment in your packaging before it is either picked up or dropped off for delivery. You, as the packer of the shipment, are responsible for making sure it is properly packaged as to avoid damage.
Shipping limitations to Portugal
Just like many other countries, there are certain restrictions to what you can send to Portugal. Examples of allowed items that need to pass more stringent regulations to enter the country include things like medicine, weapons, tobacco and CITE commodities. Such items will require more paperwork and examination before passing the Portuguese Customs and being admitted into the country.
Portugal has International Shipping to: Azores, Angra Do Heroismo, Aveiro, Da Horta Acores, Faro, Faro International, Figueira Da Foz, Flores Atores, Funchal, Horta, Lagos, Lisboa, Lisbon, Lisbon International, Ponta Delgada, Ponta Delgada Jopo Paulo II Atores, Portimao, Porto, Porto, Praia da Vitoria, Santa Maria Acores, Setubal, Sines, Viana Do Castelo, Beja, Castelo Branco, Coimba, Portalegre, Vila Real
International Shipping Message Board:
Moving from Portugal to Spain

Hi, I intend to move from Lisbon, in Portugal, to Barcelona, in Spain in a month or two. My family and i are now living in a big flat but will be moving to a smaller one in Barcelona. I've not fully decided but i imagine i'll only be taking everythin ...

International business shipping to Portugal

I am a representative of Printers, Etc. and we have just opened up some reseller locations in Portugal. I need to find an International shipping company that can help us send our products from our warehouse in Canada to these resellers in Portugal. ...

International material shipping to Portugal

We here at A World of Wonder Fabrics strive to bring the best quality fabrics and materials to the world at affordable prices. In order to be able to keep that dream alive, we need to find some inexpensive shipping options for a new shipping route t ...