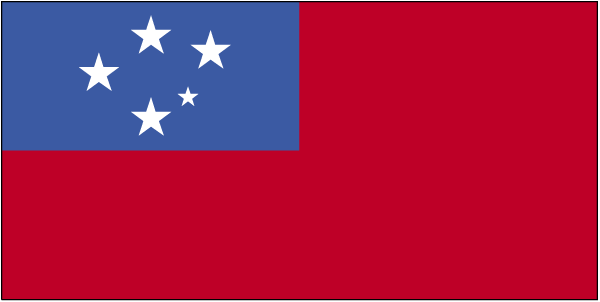 International Shipping from / to Samoa
The International Cargo Shipping to Samoa Directory allows you to quickly find suppliers of logistics services in Samoa.We list Samoa shipping companies who can provide you with a low cargo rate for your international cargo shipping to or from Samoa.Services provided are: Samoa air cargo, Samoa ocean cargo, Samoa road freight as well as national and international movers to / in Samoa.
Who ships to Samoa?
Samoa Shipping Corporation Shipping, Polynesian Shipping Line, and Shipping International all handle a large chunk of the shipping that goes to and from Samoa. USA Inter Cargo and World Movers also service Samoa, as do FedEx and UPS. It is best to check with a few different companies to get some price quotes to compare before making your final decision.
Required documents when shipping to Samoa
The documents you need when shipping to Samoa may change slightly based on what exactly you would like to ship there. But as a rule of thumb, you are going to want to fill out a Bill of Lading and a Certificate of Origin for all shipments and affix them to your package. You should also have the original commercial invoice along with your shipment where applicable. The Customs department will check to make sure you have all the appropriate paperwork in order before it releases your items for final delivery. If you are missing paperwork, this will cause your shipment to see delays as it waits for the correct documents to be filed. As you may imagine, this is a somewhat cumbersome project to do once the parcel is out of your hands so it is best to try and have the accurate documentation with your parcel before you ship it so that you can avoid having to try to straight this out from a distance away.
Shipping limitations to Samoa
You are currently prohibited from shipping money orders, acids and perfume to Samoa. You also can not ship any leaf tobacco, credit card blanks, bearer documents or any dangerous goods as defined by the International Air Transport Association (IATA) there, as well as about two dozen other items. It is a good idea to check with the Samoan Customs department or your shipping company for a complete list at the time of shipping to make sure the items you wish to send over there are allowed. There are also some items on a restricted list, such as live plants, which are allowed to be shipped there as long as you have special permits along with your parcel.