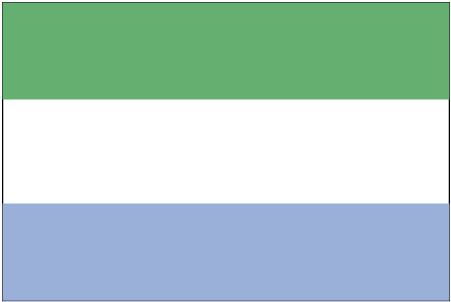 International Shipping from / to Sierra Leone
The International Cargo Shipping to Sierra Leone Directory allows you to quickly find suppliers of logistics services in Sierra Leone.We list Sierra Leone shipping companies who can provide you with a low cargo rate for your international cargo shipping to or from Sierra Leone.Services provided are: Sierra Leone air cargo, Sierra Leone ocean cargo, Sierra Leone road freight as well as national and international movers to / in Sierra Leone.
Customs in Sierra Leone
Upon entering the country, all shipments are subject to being inspected by the Customs department in Sierra Leone to ensure that the contents are allowed in the country and that the appropriate paperwork is in order. If there is a hold up in the Customs check for any reason, such as a duty being assessed that needs to be paid or some additional paperwork that needs to be filled out, it will be held at the Customs department until this situation is rectified. You shipping company will be able to advise you on the correct paperwork to fill out before you ship your parcel, but you can always check on line as well.
Shipping destinations in Sierra Leone
The main port that accepts ocean cargo freight liner shipment in Sierra Leone is the port of Freetown. This port is equipped to handle all sized and weights of shipments including over sized items like trucks and steam rollers. The Customs process will take place at the port if delivered there before being released for final delivery. You can also ship to Sierra Leone via air mail which will fly into one of the main airports and be processed through Customs there. You should talk to your shipping company about the destinations within the country that they will deliver to as some may require your recipient to come and pick up their items from a centralized hub while others may hand deliver it, no matter the address.
Tracking your shipping to Sierra Leone
No matter where you ship overseas, it is a good idea to get a tracking number, and shipping to Sierra Leone is no exception to this rule. Your shipping company will be able to give you an accurate price quote for this, but the fee is generally not all that much, relative to your parcel's shipping fees. And it will give you the peace of mind to know where your parcel is along the way and, most importantly, when it finally gets delivered.
Sierra Leone has International Shipping to: Freetown, Pepel, Bo, Daru, Lungi