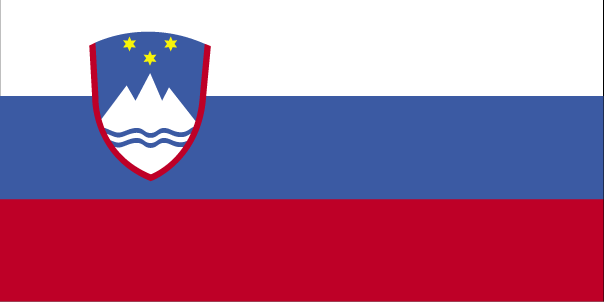 International Shipping from / to Slovenia
The International Cargo Shipping to Slovenia Directory allows you to quickly find suppliers of logistics services in Slovenia.We list Slovenia shipping companies who can provide you with a low cargo rate for your international cargo shipping to or from Slovenia.Services provided are: Slovenia air cargo, Slovenia ocean cargo, Slovenia road freight as well as national and international movers to / in Slovenia.
Shipping services to Slovenia
Most shipping companies that ship to Slovenia will have the additional shipping service of picking up your parcel from your home or office to be shipped as opposed to having to go deliver it to a store front or drop box. This adds convenience to your whole shipping experience. Larger items, such as a vehicle to be shipped or commercial shipping compartments, are of a different class of course so will need to be delivered to the shipping company in accordance to their shipping regulations.
Security concerns when shipping to Slovenia
There really aren't any security concerns that are out of the usual in Slovenia at this time. You should just keep in mind simple security procedures when shipping like you would when shipping any where else. For instance, if you are shipping anything of value it is best to take out some insurance on it if possible. And any package can become equipped with a tracking number which is a good avenue to take when shipping anywhere.
Packaging when shipping to Slovenia
Be mindful of how you pack your shipment when shipping to Slovenia. Use the shipping companies standardized packaging products such as boxes or envelopes when applicable or, at the very least, be sure to secure your package with plenty of packing tape so that none of the contents spill out while in transit.
Transit times when shipping to Slovenia
Shipping by air cargo to Slovenia is going to be much faster than shipping by ocean or land cargo in most cases although that can vary based on where you are shipping your parcel from and where in Slovenia it is going. Check with your shipping company for delivery timing options as many packages can be upgraded to ensure an early delivery time or a faster track to get to where you want it to go. This will come with a bigger price tag attached but it may be well worth it in the long run.
Slovenia has International Shipping to: Izola, Koper, Ljubljana International, Piran, Maribor, Nova Gorica, Novo Mesto
International Shipping Message Board:
International Shipping to Slovenia

If I wanted to send a package by international shipping to Slovenia, what would I have to do? What I mean by this question is how should I prepare the package for shipment? How much would it cost to ship? How long would it take for the package to arr ...

International furniture shipping to Slovenia

Good afternoon, all. I need some help please and I hear this is the place to find it. I have a furniture business in Slovenia, based out of Ljubljana. I have just gotten a new furniture line that I need help shipping to me and my stores here. The ...

International office shipping Slovenia

Good afternoon. I am with Harborough Properties and we are going to be moving most of our office to a new location in Slovenia. Specifically, the new office is going to be located in the town of Maribor, in North Eastern Slovenia. Our offices now ...