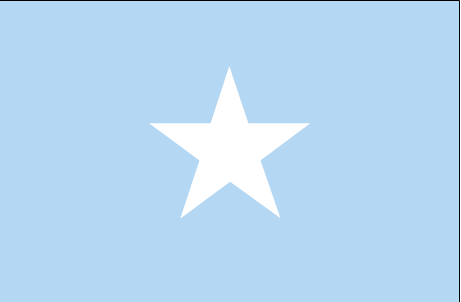 International Shipping from / to Somalia
The International Cargo Shipping to Somalia Directory allows you to quickly find suppliers of logistics services in Somalia.We list Somalia shipping companies who can provide you with a low cargo rate for your international cargo shipping to or from Somalia.Services provided are: Somalia air cargo, Somalia ocean cargo, Somalia road freight as well as national and international movers to / in Somalia.
Customs in Somalia
It is best to check for the most current guidelines that the Somalian government has out before you ship anything there. Currently, personal effects and USAID shipments are typically duty free when sent there, meaning you will not incur an additional charge. If you are shipping anything to the USAID or the Embassy there, they will help you with clearing the Customs process which will help speed up the time.
Packaging when shipping to Somalia
Be aware that your parcels can and most likely will be inspected when shipping to Somalia. With this in mind you will want to package your shipment accordingly. Do not package your goods with wrapping paper that can not be ripped, for instance, as it will get damaged before it is released for final delivery.
Tracking your shipping to Somalia
Getting a tracking number for your shipment when sending something to Somalia is easy. just talk to your shipping company for their pricing structure and they will walk you through their process off checking where your packages are in transit. You can also opt for a delivery confirmation that alerts you when your items are finally delivered for an additional fee.
Required documents when shipping to Somalia
When shipping to Somalia you will want to be sure to have some documentation filled out and attached to your parcel. You will generally want an inventory list of the contents of your shipment, a resident visa for the recipient or sender, and letter authorizing the resident agent to clear the shipment for you. There are some restricted items, such as newly purchased goods of certain natures, that will require additional permits or documents to accompany them to be admitted into the country. It is best to check with your shipping company before shipping for help on what to fill out and have on file to help mitigate any delays you may potentially face.
Somalia has International Shipping to: Berbera, Kismayu, Merca, Mogadishu, Borama, Bosaso, Burao, Eil, Galcayo, Gardo, Hargeisa