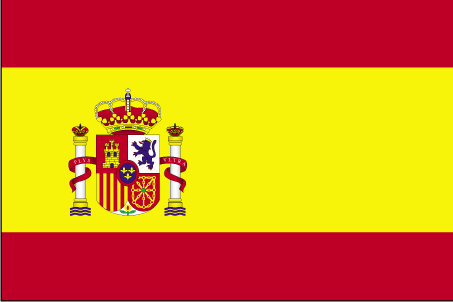 International Shipping from / to Spain
The International Cargo Shipping to Spain Directory allows you to quickly find suppliers of logistics services in Spain.We list Spain shipping companies who can provide you with a low cargo rate for your international cargo shipping to or from Spain.Services provided are: Spain air cargo, Spain ocean cargo, Spain road freight as well as national and international movers to / in Spain.
Who ships to Spain?
There are many companies to choose from to ship your items to Spain such as FedEx, UPS, SEUR, MEX and MRW to name a few. The national post service in Spain, Correos, administers fairly high fees for shipments out of the country but not for shipping into Spain which works out in your favor. You can also look into Voovit for freight shipments of regional shipping companies like Excess Baggage in the UK. These smaller, regional companies help keep shipping costs competitive across the board, bringing you the consumer better prices.
Security concerns when shipping to Spain
If you have some concerns with security while shipping to Spain, it may be worth it to look at some shipping insurance. You can purchase insurance for most packages through which ever carrier you choose such as UPS or FedEx or on line through Shipsurance when offered. This insurance will give you the peace of mind when shipping to Spain and usually doubles as a tracking system so you know when your packages gets to the destination or where it is along the route.
Transit times when shipping to Spain
Once you choose a shipping method and company to help you, they will be able to supply you with a time table for their transit times. Generally you can choose from a few different methods or speeds so by paying a bit more you can get your package there a bit faster. It is probably a good idea to give yourself a little extra time then what they state though just in case your package gets held up in Customs or is delayed for any reason.
Shipping destinations in Spain
Nowadays you can ship to anywhere in Spain. There are several larger sorting destinations in the country such as in Barcelona, Madrid and Seville. Shipping to these larger cities that have sorting facilities will get your package to its destination a bit faster, but marginally most of the time given their efficient local shipping procedures that get things delivered relatively quickly once passing through Customs and getting accepted into the country.
Spain has International Shipping to: Adra, Aguilas, Alcudia, Algeciras, Alicante, Alicante, Almeria, Almeria International, Aviles, Barcelona, Barcelona International, Bilbao, Bilbao International, Burriana, Cadiz, Cartagena, Castellon De La Plana, Ceuta, Corcubion, Denia, El Ferrol, Fuerteventura, Gandia, Garrucha, Gijon, Huelva, Ibiza, Ibiza/San Jose, Javea, Jerez, La Coruna, La Coruna, La Palma, Lanzarote, Las Palmas, Las Palmas - Gran Canaria International, Madrid, Madrid Barajas International, Mahon, Majorca, Malaga, Malaga International, Melilla, Melilla, Menorca - Mahon International, Montornes del Valles, Motril, Murcia - San Javier International, Muros, Oviedo, Palamos, Palma, Palma de Mallorca, Pamplona, Pamplona/Noain, Parets del Valles, Pasajes, Reus International, Ribadeo, Rosas, Rota, Sabadell, Sagunto, San Carlos De La Rapita, San Ciprian, San Esteban De Pravia, San Feliu De Guixols, San Sebastian, San Sebastian, Santa Cruz de La Palma, Santa Cruz de Tenerife, Santander, Santiago de Compostella, Sevilla, Seville, Tarragona, Tenerife, Tenerife-Norte, Tenerife-Sur, Toledo, Torrevieja, Valencia, Valencia International, Vigo, Vigo International, Villagarcia, Vitoria International, Vivero, Zaragoza, Zaragoza International
International Shipping Message Board:
Shipping to Germany

I am Dennis and I need your help. I am from Seville, Spain and I require assistance for shipping to Germany. In 3 months time, I will be moving to Cologne, Germany because of a reassignment in my workplace. Though I am happy with the transfer, I hav ...

International vehicle shipping to Spain

Hi there. I am hoping I can find some help on here. I am going to be moving with my job, GBS Publishing, to Spain, Barcelona specifically, in the next month or so. I am currently in Portugal and have a small sedan that I need to get there as I wil ...

International cosmetics shipping to Spain

Your New Look Cosmetics Inc is a cosmetics company based out of Northern France, although we have clients all over the globe, but mostly centralized in Europe. We actually have some need for a new International shipping company for service to Spain. ...