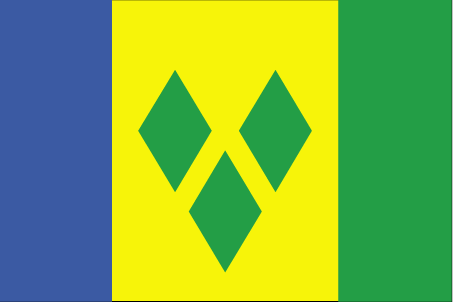 International Shipping from / to St.Vincent & Grenadines
The International Cargo Shipping to St.Vincent & Grenadines Directory allows you to quickly find suppliers of logistics services in St.Vincent & Grenadines.We list St.Vincent & Grenadines shipping companies who can provide you with a low cargo rate for your international cargo shipping to or from St.Vincent & Grenadines.Services provided are: St.Vincent & Grenadines air cargo, St.Vincent & Grenadines ocean cargo, St.Vincent & Grenadines road freight as well as national and international movers to / in St.Vincent & Grenadines.
Security concerns when shipping to St.Vincent & Grenadines
There is a bit of concern for the security of vessels coming in and out of port in St. Vincent and the Grenadines which is worth noting when you are looking to ship something there. The local government has worked closely with other island nations in the Caribbean to try and boost security measures for the ships to help dissipate the occurrence of piracy in their waters, but it has not stopped the criminal acts altogether. Because of this, it is advisable that you go ahead and get some insurance on your shipment when sending something there just in case something should happen to your particular parcel. There is also the occasional theft that happens once your items are in the country, but this is not as much of a concern as it happens sporadically and not considered a serious concern at this time.
Transit times when shipping to St.Vincent & Grenadines
The amount of time your package will be in transit depends greatly on where you will be shipping it from and how you send it. Air mail is traditionally much faster than ocean cargo freight liners as a rule of thumb, but you will still want a time quote for your shipment from your carrier.
Preparing your shipment to St.Vincent & Grenadines
Before you ship to St. Vincent and the Grenadines you will want to consult with their Customs department to make sure what you are trying to ship there is allowed. They will have two main lists- one called a prohibited items list and the other called a restricted items list- which change fairly often. If you items are on one of these lists, you will need to dig a bit further for information on how to ship your items, if they are even allowed. Many times an item that appears on the restricted list can indeed be shipped there, but it will require you to jump through a few more hoops to do so, such as filling out more paperwork or getting special permits before shipping or paying a fee of sorts.
International Shipping Message Board:
Agent

Hi I am seeking work for my Company whether it is being agen for boat, getting consignment or what is there to offer pertaing to brokerage and shipping. thank you. We are (2) two years old but we are experienced workers who has worked with other shi ...