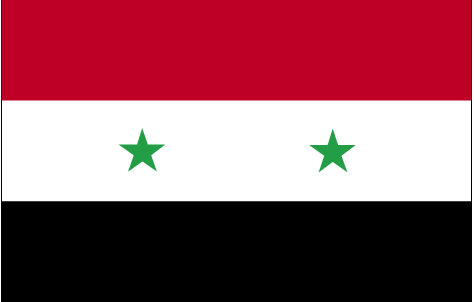 International Shipping from / to Syria
The International Cargo Shipping to Syria Directory allows you to quickly find suppliers of logistics services in Syria.We list Syria shipping companies who can provide you with a low cargo rate for your international cargo shipping to or from Syria.Services provided are: Syria air cargo, Syria ocean cargo, Syria road freight as well as national and international movers to / in Syria.
Who ships to Syria?
Zahra Maritime Services Co, Al Sham Shipping, Compass Shipping and Barhoum Shipping all have a fairly good amount of regular shipping going to and from Syria. Yamak Shipping, Latakia Port Company, Crossmed Shipping Company and Ghandora Shipping all service the Syrian Arab Republic as well. FedEx and UPS handle a lot of smaller parcel shipments to this country too, if that is more suited to your needs.
Security concerns when shipping to Syria
There is an extreme level of security breaches occurring in regards to shipping to Syria. So much so, in fact, that it is ill advised to even ship there in the first place. If you must send something there, you will want to keep in mind that shipments are regular targets of terrorist attacks and thefts, making it imperative that you get some insurance on your items before you send it out the door.
Packaging when shipping to Syria
You will want to consult with your shipping company prior to shipping to Syria for some suggestions on size and weight requirements that they may have. Also keep in mind that you will want to package your items to be securely packaged in the box or envelope you choose so that the contents are not damaged during transit.
Shipping limitations to Syria
You will want to make an effort to check the list of prohibited and restricted items before shipping to the Syrian Arab Republic. Currently, there is a list of about three dozen items that you are prohibited from shipping there. This list includes things like political materials, acids, communistic materials, infectious substances, magnetized materials, perfumes, precious metals, precious stones and wireless equipment of any kind. If you try to send anything on the prohibited list, your shipment will be seized and a fine may be assessed which you, the sender, will be responsible for paying. You can ship certain items, such as live animals and plants, there but you need special permission and permits to be affixed to your goods to do so.
Syria has International Shipping to: Baniyas, Damascus, Deir Ez Zor, Latakia, Tartous, Aleppo, Dara, Hama, Homs, Nabk, Raqqa, Sweida
International Shipping Message Board:
Electronics component

I WANT TO KNOW IF THERE IS ANY COMPANY OR ANY BODY HOW CAN SHIP ELECTRONICS COMPONENT TO SYRIA SUCH AS ICs RESESTORS TRANSISTORES ...