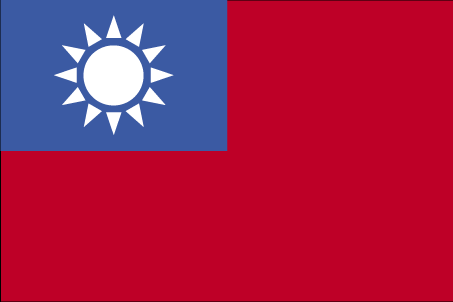 International Shipping from / to Taiwan
The International Cargo Shipping to Taiwan Directory allows you to quickly find suppliers of logistics services in Taiwan.We list Taiwan shipping companies who can provide you with a low cargo rate for your international cargo shipping to or from Taiwan.Services provided are: Taiwan air cargo, Taiwan ocean cargo, Taiwan road freight as well as national and international movers to / in Taiwan.
Shipping to Taiwan
Shipping to Taiwan is very easy, generally speaking. Their Customs department is fairly well organized and they handle shipments trying to gain access into the country in a timely manner, all things considered. They receive shipment mainly via air mail and ocean cargo freight liners, both of which can have tracking numbers and insurance features added on for bonus peace of mind.
Customs in Taiwan
The Taiwanese government has in place a fairly stringent list of regulations for shipping to the country which should be checked before you send anything there. They have certain items, like live animals, that can be shipped there but you will need to have permission beforehand from the Bureau of Animal and Plant Health Inspection and Quarantine Office. You can either contact them directly for more complete information on how to obtain their permission or talk to your shipping company for guidance. The closest Embassy will be able to help you as well in this regards. There are also some items that have shipping caps on them. For instance you are allowed to send 25 cigars to Taiwan without having to pay any duty on them. If you want to ship 26 or more cigars in one shipment, you will be required to pay a duty, or fee, on them based on the assessed value of the particular cigars you are trying to ship.
Who ships to Taiwan?
Charlene Transport and Voovit are good companies to look at when thinking about shipping a household or furnishing to Taiwan. FedEx and UPS both cater to smaller shipments, but can handle larger loads to some degree. For heftier shipments, you will want to look into Dynamic Freight Shipping or Shipping Worldwide, as they have the logistics to help you if that is more suited to your needs. Inchcape Shipping Services, NEX, Ubox Worldwide, and Jardine Shipping all service the country as well.
Taiwan has International Shipping to: Kaohsiung, Kaohsiung International, Taipei, Taipei Chiang Kai-Shek International