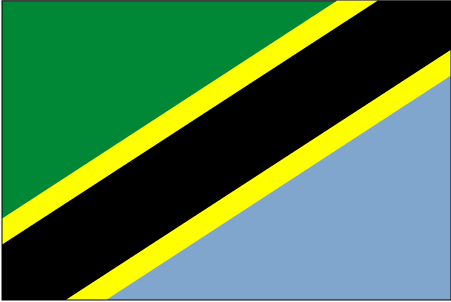 International Shipping from / to Tanzania
The International Cargo Shipping to Tanzania Directory allows you to quickly find suppliers of logistics services in Tanzania.We list Tanzania shipping companies who can provide you with a low cargo rate for your international cargo shipping to or from Tanzania.Services provided are: Tanzania air cargo, Tanzania ocean cargo, Tanzania road freight as well as national and international movers to / in Tanzania.
Shipping to Tanzania
Shipping to Tanzania is very straight forward. You can ship via ocean cargo freight liners or air mail. You can also ship there via road fright liners, assuming it will be passed through or from a neighboring country. Overall most shipments come via the former two options though.
Who ships to Tanzania?
You should check with Voovit or Anon Shipping if you are trying to ship a vehicle to Tanzania, although other shipping companies will be able to help you as well. Asha Freight, Maersk Line, Shipping Worldwide, Shipping International and MSC all ship larger container sized shipments to the country. If you have but a parcel to ship, you should check with ISP Parcel, UPS and FedEx for their prices as they will be more suited to your needs most likely.
Packaging when shipping to Tanzania
The shipping company you choose to help you get your items to Tanzania will have some guidelines for packaging your shipment. These generally include a size and weight requirement and preferred mode of packaging. Some carriers will even pack your items for you, given that they are small and manageable as opposed to something large and bulky. Basically you need to check with the company you choose for their preferences.
Shipping limitations to Tanzania
You are not allowed to ship Japanese shaving brushes, bank notes or traveler's checks, or perishable infectious substances to Tanzania, among other things. These items are on the prohibited items list which should be checked before you decide to ship something to the country. The only restricted items at this time are coins which must not be more than 100 shillings per shipment and the appropriate documentation must accompany it. Again, this restricted list does change from time to time so you should confer with your shipping company before you send anything there for guidance.
Tanzania has International Shipping to: Dar Es Salaam, Kilwa Kivinje, Kilwa Masoko, Lindi, Mtwara, Pangani, Samanga, Tanga, Zanzibar, Arusha, Bukoba, Dodoma, Iringa, Kigoma, Kilimanjaro A/P, Mbeya, Morogoro, Moshi, Musoma, Mwanza, Same, Tabora