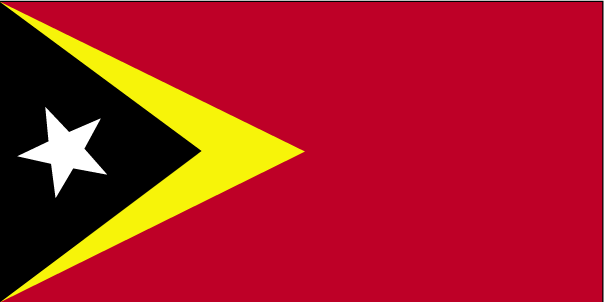 International Shipping from / to Trinidad & Tobago
The International Cargo Shipping to Trinidad & Tobago Directory allows you to quickly find suppliers of logistics services in Trinidad & Tobago.We list Trinidad & Tobago shipping companies who can provide you with a low cargo rate for your international cargo shipping to or from Trinidad & Tobago.Services provided are: Trinidad & Tobago air cargo, Trinidad & Tobago ocean cargo, Trinidad & Tobago road freight as well as national and international movers to / in Trinidad & Tobago.
Shipping to Trinidad & Tobago
The Shipping Association of Trinidad and Tobago is an over arching govenrmental body that helps to regulate all things shipped in and out of the island of the Republic of Trinidad and Tobago. It is under this umbrella that their Customs department falls, which handles inspection and enforcement of their importation ( and exportation) laws. This is the Association you should check with if you have any questions regarding shipping certain items or fees to this country.
Security concerns when shipping to Trinidad & Tobago
Trinidad and Tobago are not the safest places on the planet, making security a factor when you are thinking of shipping there. There was a series of bombings in the Port of Spain back in 2005, causing panic and disruption to the infrastructure as a whole. There have not been any bombing since, but there are occasional demonstrations and protests that do disrupt the normal flow of deliveries and processing, let alone the security of such. It is advisable that you do not ship anything there that can not be replaced and to get insurance on your items in case anything is lost or stolen during transit.
Shipping limitations to Trinidad & Tobago
Currently there are only four items (bearer documents, wet ice, hazardous liquids and radio active materials) that you are not allowed to ship to the Republic of Trinidad and Tobago under any circumstances. There are a few other items, like live animals, that you can ship there but you will need a special permit to do so. These special permits will also typically require a fee to be paid as well. A copy of your permit must accompany your shipment, if applicable, or it will not be allowed to enter the country. If your shipment is held up for some reason, you have a standard thirty days to rectify the situation before it is returned to the sender at your expense.
Trinidad & Tobago has International Shipping to: Chaguaramas, Crown Point International - Tobago, Marabella, Obago, Point Fortin, Pointe a Pierre, Port of Spain, Port of Spain - Piarco International - Trinidad, San Fernando, Trinidad
International Shipping Message Board:
Shipping a barrel

Want to ship a barrel from Los Angeles to Trinidad . What is the Angents in USA and the cost? Traveling next month and want to sent back a barrel. Want to know the cost to Ship to trinidad. Price per weight kg . Time to ship and where in tr ...

Shipping from Trinidad to Paramaribo

I have a box of miscellaneous household items including paintings, with a total weight of maybe 70-80kgs, measuring approximately 2m x 2m x 50cms, to be shipped from Trinidad to Paramaribo mid december 2013. Nothing of great value Blah blah blah to m ...

I work at sea and will like to ship a box 24x24x26 to trinidad from alaska in May

I work on a cruise ship and will like to ship my stuff peronal effects a box size 24x24x26 about 70kg in weight, from alaska to trinidad and tobago in May can I have a quote please. lisatrini2005@yahoo.com this is my email address. The ship docks in ...