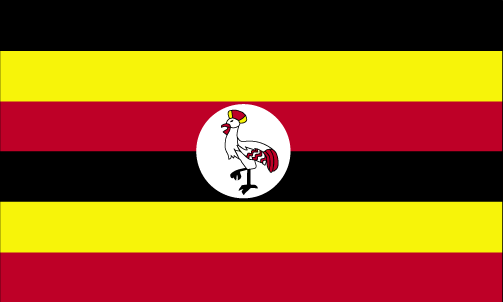 International Shipping from / to Uganda
The International Cargo Shipping to Uganda Directory allows you to quickly find suppliers of logistics services in Uganda.We list Uganda shipping companies who can provide you with a low cargo rate for your international cargo shipping to or from Uganda.Services provided are: Uganda air cargo, Uganda ocean cargo, Uganda road freight as well as national and international movers to / in Uganda.
Shipping to Uganda
Shipping to the Republic of Uganda is fairly easy, although the Customs process is a bit sluggish. You should actually assume that your parcels will get stuck in Customs for some time (any where from a few days to a few weeks!) so that you can ship accordingly. With these types of common delays in mind, it is best not ship anything that is of a special time importance or that is perishable as it may go bad before it even sees the light of day outside the shelves in the Customs offices. To help minimize these delays, try to have your appropriate paperwork filled out before shipping.
Who ships to Uganda?
Nile Cargo Carrier Inc., Shipping Worldwide and Ameri Cargo all service shipping services to the Republic of Uganda. Ascope Shipping, Shipping International, and U Box Worldwide also ship there. Home Shipping caters to relocation services to Uganda, while Kenscope Shipping and Transportation focus on vehicle shipping there. Maersk Line and Morgan Shipping also handled a fair amount of shipping there, as does FedEx and UPS. The point is that there are a lot of options when shipping to the Republic of Uganda so you should do a bit of research before you choose a carrier to help you with your shipping needs.
Shipping limitations to Uganda
You may not ship any toy guns, corrosives, second hand appliances, magnetized materials, perfumes or paints to the Republic of Uganda, among other things. You are also not allowed to ship any acids, flammable goods or any kind of ice there. It is best to check for the most up to date list of prohibited items when trying to ship there as it does change every so often. Your shipping company will able to screen items there that you are thinking about shipping as they will have access to the current list if you can not find it on line with ease. There are also some restricted items, such as human remains, that require special permission and documentation to be shipped to this country which your shipping company will be able to help you with if you need it.
Uganda has International Shipping to: Arua, Entebbe, Gulu, Jinja, Kabale, Kampala, Masindi, Soroti, Tororo