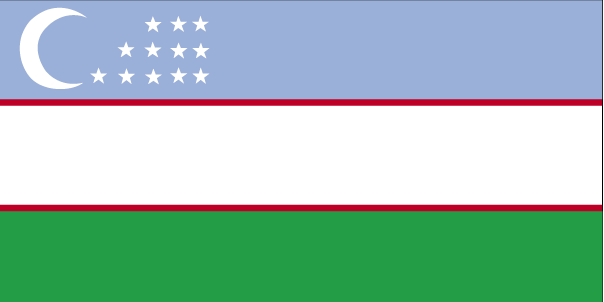 International Shipping from / to Uzbekistan
The International Cargo Shipping to Uzbekistan Directory allows you to quickly find suppliers of logistics services in Uzbekistan.We list Uzbekistan shipping companies who can provide you with a low cargo rate for your international cargo shipping to or from Uzbekistan.Services provided are: Uzbekistan air cargo, Uzbekistan ocean cargo, Uzbekistan road freight as well as national and international movers to / in Uzbekistan.
Who ships to Uzbekistan?
DPD, UPS and FedEx all handle small to medium sized parcel shipping to Uzbekistan. These three companies can also help with larger shipments potentially, depending on just how big your shipment really is. International Movers and PSS Removals both specialize in relocation services to this country. If you need to ship something large, you may want to look at MSC, Shipping International or Maersk Line to help you because they all do a large amount of business to Uzbekistan.
Security concerns when shipping to Uzbekistan
Uzbekistan is not the safest country on the planet currently so this should be noted when you are thinking about shipping there. They have a fair amount of terrorist attacks there as well as civil unrest. These types of violent happenings can and will affect your shipments because they detract from regular shipping and delivery schedules, pull Customs officials into investigations and sometimes shut down or reroute roads and other vital infrastructures needed to properly maintain delivery schedules. You would be wise to get a tracking number when shipping to Uzbekistan as well as insurance.
Shipping limitations to Uzbekistan
There are a lot of print publications that are deemed unfit to be sent to Uzbekistan and will be seized by their Customs department. These publications are basically anything that their government deems to go against the welfare of the State or government or that promotes violence or terrorism. You are also currently not allowed to shop any meats or seeds there, but this is a temporary prohibition in place so may not be applicable at the time you wish to mail something there. It is best to check their Customs department web site for the most current list of items that are prohibited and restricted to this country before you wind up getting yourself in trouble by sending something that is not allowed.
Uzbekistan has International Shipping to: Tashkent, Karshi, Navoi, Nukus, Samarkand, Termez, Urgench