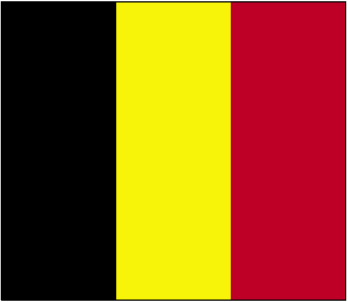 International Shipping from / to Belgium
The International Cargo Shipping to Belgium Directory allows you to quickly find suppliers of logistics services in Belgium.We list Belgium shipping companies who can provide you with a low cargo rate for your international cargo shipping to or from Belgium.Services provided are: Belgium air cargo, Belgium ocean cargo, Belgium road freight as well as national and international movers to / in Belgium.
Customs in Belgium
Customs in Belgium is in place to prevent hazardous materials and weapons to get into the country mainly. You should check with their web site for the most current list of restricted or prohibited items before you send your items. Also be aware that if your declared value of your shipment is stated as over $100 then it is most likely to be searched by Customs although they reserve the right to search any valued parcel that crosses their desks.
Who ships to Belgium?
ISP Parcel is a smaller company with an excellent track records that handles smaller shipments to Belgium. You can contact US Ship or Choose Interstate for some freight quotes, or go with FedEx, UPS or USPS for more manageable sized shipments. You can also choose to have your parcel shipped by a private courier service. This option may cost a bit more, but you will know that your shipment is cared for and hand walked through Customs with any fees associated with the shipment paid, so that it does indeed reach its final spot. A lot of these courier companies may require you to pay for the possible fees ahead of time and then they will refund you any over payment that they may have left over. This is common practice but all companies vary in this practice so it is worth checking.
Security concerns when shipping to Belgium
Smaller packages have a tendency to get lost in the shuffle when shipping to Belgium. With that in mind, it is best to make your package weight at least 1 kg so that it has some weight to it. Additionally you should consider putting a tracking number and insurance on your shipment. This way you will know when (and if) it gets to its intended destination or if something occurs in route.
Belgium has International Shipping to: Antwerp, Antwerpen, Bruges, Brussels, Brussels International, Charleroi - Brussels South, Ghent, Liege, Nieuwpoort, Oostende, Ostend, Zeebrugge, Elsenborn, Genk, Spa, St Hubert, Uccle
International Shipping Message Board:
Shipping paper goods to Belgium

Printers On Demand is a high quality printing shop based here in England. We supply all of Europe and North America with a wide array of paper goods, such as flyers, brochures, post cards and business cards, among other items. We are currently lo ...

International package shipping to Belgium

I am hoping to find some help with some international shipping on here please. My company, A Full Harvest Moon LLC, needs to be able to ship some packages to some new clients in Belgium. We are based in Breda, in the Netherlands and need to ship to ...

International material shipping to Belgium

Good morning. My company, Jeans and More Company, is in need of an International shipping company that services Belgium. We are based out of Milan, Italy so this route will be one that is taken several times a quarter so please only apply if you c ...