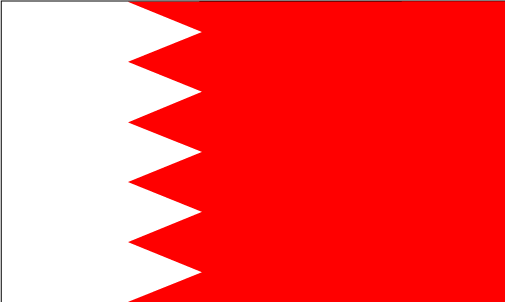 International Shipping from / to Bosnia-Herzegovina
The International Cargo Shipping to Bosnia-Herzegovina Directory allows you to quickly find suppliers of logistics services in Bosnia-Herzegovina.We list Bosnia-Herzegovina shipping companies who can provide you with a low cargo rate for your international cargo shipping to or from Bosnia-Herzegovina.Services provided are: Bosnia-Herzegovina air cargo, Bosnia-Herzegovina ocean cargo, Bosnia-Herzegovina road freight as well as national and international movers to / in Bosnia-Herzegovina.
Who ships to Bosnia-Herzegovina?
Barrington Freight, USA InterCargo, and MSC are some pretty big names in the shipping game to Bosnia-Herzegovina, assuming you have a large shipment to get over there. You can go with FedEx, UPS or DHL for smaller shipments as they may be more accommodating than the bigger shipping companies for smaller goods. There are many other companies that ship to Bosnia-Herzegovina such as MyUS, Parcel 2 Go and International Shipping so you will want to look around before deciding who to use for your shipment.
Security concerns when shipping to Bosnia-Herzegovina
It should come as no surprise that there are some security concerns when you are shipping to Bosnia-Herzegovina mainly due to the political unrest there for the past several decades. They also lack some basic infrastructure on the ground such as roads, sorting facilities, etc. making it a risky proposition to ship something there even under the best intentions. With this in mind, you should consider getting a tracking number on your shipment as well as pulling out some insurance on the contents before you send it over to Bosnia-Herzegovina, just to be safe.
Shipping limitations to Bosnia-Herzegovina
There are two main lists you will want to check before shipping to Bosnia-Herzegovina. One is the restricted items list and the other the prohibited items list. The former list has things on it that can never be sent to the country such as infectious substances, liquor or paint. The second list has things on it such as firearms or live animals, that can be allowed into the country if you do a few steps in addition to the normal Customs procedures. This typically involves getting special permits and filing more paperwork than normal assuming you are following their guidelines in the first place. It is best to check with your shipping company or their Customs department in advance to see what you need to do.
Bosnia-Herzegovina has International Shipping to: Bihac, Mostar, Tuzla, Zenica, Sarajevo
International Shipping Message Board:
Secure International Shipping to Bosnia-Herzegovina

We are a legal company located in Wellington, New Zealand. We need to send material to our customers and are looking for a company to provide secure international shipping to Bosnia-Herzegovina from Wellington, New Zealand. Please send us your pr ...

International business shipping to Bosnia-Herzegovina

Good afternoon. I am with The Legal Ease Partners and we are in need of an International shipping company to Bosnia and Herzegovina. We have just procured some new clients there and need to ship them a welcome packet, as per our normal routine, as ...

International material shipping Bosnia-Herzegovina

Good evening. My company, Gunning Supply Company, is currently looking to fill an immediate opening for an International shipping company that can ship some materials to a client. The shipment in question will need to be shipped in the next five we ...