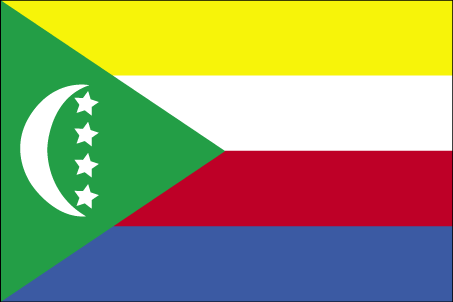 International Shipping from / to China
The International Cargo Shipping to China Directory allows you to quickly find suppliers of logistics services in China.We list China shipping companies who can provide you with a low cargo rate for your international cargo shipping to or from China.Services provided are: China air cargo, China ocean cargo, China road freight as well as national and international movers to / in China.
Shipping to China
Many items you ship to China will require a duty be placed on them. You can check with your shipping company, or go on line to FedEx's web site as a point of reference, to look at a chart of applicable duty fees broken down into the different categories that you may be shipping there.
Tracking your shipping to China
Given China's intense shipping infrastructure, you can rest assured that your package will more than likely get to its intended recipient. All the major shipping companies offer a tracking system to accompany your package no matter the size or destination. You can opt for a courier service to hand deliver your parcel once in the country as well if that is of a great concern to you though.
Required documents when shipping to China
And Air Waybill is required when shipping anything to China as well as Electric Export Information form (EEI). You should also have the original invoice and packing slip to ship commercial items to China as well as a Certificate of Origin. It is a good idea to have multiple copies of each of these in case they need them and to keep for your own records. You should also include a price list of all the contents of your shipment, whether it is small or large, to help stream line the Customs procedures.
Shipping limitations to China
There is a fairly extensive list of things that you can not send into China which gets updated frequently. On this list are items like Rhinoceros horns, ivory and tiger bones making its list a bit more specific than the standard live plants and hazardous materials prohibited by other countries. Because of its ever changing requirements and because it is a bit different than other countries, you would be smart to check with China's Customs web site or with your shipping company before you ship there to avoid any problems.
China has International Shipping to: Anqing, Basuo, Beihai, Beijing, Chenglingji, Chiwan, Dalian, Dandong, Dongshan, Fangcheng, Fuzhou, Guangzhou, Haikou, Haimen, Hong Kong Chek Lap Kok, Huangpu, Huangshi, Jiangyin, Jiujiang, Kowloon, Lanshan, Lianyungang, Longkou, Macau International, Nanjing, Nanjing Lukou International, Nantong, Ningbo, Qingdao, Qinhuangdao, Quanzhou, Rizhao, Sanya, Shanghai, Shantou, Shekou, Shuidong, Tianjin, Weihai, Wenzhou, Wuhan, Wuhu, Xiamen, Yangjiang, Yantai, Yantian, Yingkou, Zhangjiagang, Zhanjiang, Zhenjiang, Zhongshan, Zhoushan, Zhuhai, Zhuhai, Altay, Anda, Ankang, Baise, Baoji, Bengbu, Benxi, Changchung, Changde, Changsha, Chaoyang, Chengde, Chengdu, Chenzhou, Chifeng, Chongqing, Dail, Dandong, Datong, Dongsheng, Dunhua, Enshi, Ganzhou, Golmud, Guilin, Guiyang, Hailar, Hami, Hangzhou, Hanzhong, Harbin, Hechi, Hotan, Huaihua, Hualin, Jinan, Jingdezhen, Jining, Jixi, Jonzhou, Karamay, Kashi, Korla, Kunming, Lanzhou, Lhasa, Linhe, Liuzhou, Mianyang, Mohe, Nanchong, Nanning, Nanping, Neijang, Pingliang, Qiqihar, Rizhao, Shangchuan Dao, Shaoyang, Shenyang, Shijiazhuang, Simao, Siping, Tacheng, Tainan, Taiyuan, Tangshan, Tianshui, Tongliao, Turpan, Urumqi, Weifang, Wuzhou, Xian, Xichang, Xigaze, Xilin Hot, Xining, Xinyang, Xuzhou, Yanan, Yangcheng, Yanji, Yichang, Yichun, Yining, Yumenzhen, Yuncheng, Zhangye, Zhaotong, Zhegzhou
International Shipping Message Board:
Expedited International shipping to China

Expedited international shipping to China, is a topic that I must learn more about. This is due to our company having recently acquired a contract that will require us to ship to this customer each week. So the shipping company that we will work with ...

International tool shipping to China

Good morning all. I am with A Tool For Every Job Corp and we are looking for an International shipping company that can help get our tools into China. We are based out of Japan, in Tokyo, which is why this is going to be an International deal. Als ...

Shipping agency

We are local freight forwarding company in China since 2009, we can handle all shipments from China to worldwide based on FOB ,EXWORK ,DDU and DDP ..... Our professional service scope: * Import & Export, Air & Sea Freight * Project cargo * Tran ...