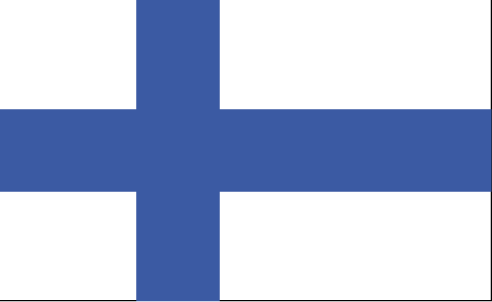 International Shipping from / to Finland
The International Cargo Shipping to Finland Directory allows you to quickly find suppliers of logistics services in Finland.We list Finland shipping companies who can provide you with a low cargo rate for your international cargo shipping to or from Finland.Services provided are: Finland air cargo, Finland ocean cargo, Finland road freight as well as national and international movers to / in Finland.
Preparing your shipment to Finland
When you are preparing you shipment to send to Finland, you will want to check out the size and weight requirements set forth by your shipping company. It is best to adhere to standardized shapes and sizes or you will end up paying much more in shipping fees to send your goods abroad. Also, you should try to limit your declared value of your shipment to $2,499 or under or you will face very hefty fees. If you parcel is valued at more than that, consider breaking it up into multiple shipments to save on Custom's fees.
Tracking your shipping to Finland
It is a good idea when shipping internationally, and arguably domestically, to have a tracking system in place. This is typically a bar code with an associated number that will be scanned at the different points along the way, letting you know where you parcel is and when it gets to its intended location. You can also purchase insurance on your package which is not a bad idea either.
Required documents when shipping to Finland
The documents that you will need to send along with your package will vary based on what you are shipping and how it is being shipped. That being said, you will generally need a PS form 2976 (possible schedule A or E of this form) and a Customs declaration. You can get the latter from either your shipping company or Finland's Custom's department's web site, which ever you prefer.
Shipping limitations to Finland
You can either check Finland's Customs web site or check with your shipping company for the most current report of what shipping restrictions and limitations are in place for shipping to Finland. Some examples of things that are almost always prohibitive are human remains and weapons. To send those into the country you would need to be a licensed professional, such as a funeral home or a University's Medical Department to ship in the former example.
Finland has International Shipping to: Enontekio, Hamina, Hanko, Haukipudas, Helsinki, Helsinki - Malmi, Helsinki - Vantaa International, Imatra, Inkoo, Isnas, Ivalo, Joensuu International, Joutseno, Jyvasky, Kajaani, Kantvik, Kaskinen, Kemi, Kemi - Tornio, Kittila, Kokkola, Kotka, Kruunupyy, Kuopio, Kuopio, Kuusamo, Lappeenranta, Lappeenranta, Loviisa, Maarianhamina, Mariehamn, Merikarvia, Naantali, Oulu, Oulu International, Pietarsaari, Pori, Pori International, Porvoo, Raahe, Rauma, Ristiina, Rovaniemi International, Savonlinna, Savonlinna International, Skogby, Tampere - Pirkkala International, Tolkkinen, Tornio, Turku, Turku International, Uusikaupunki, Vaasa, Vaasa International, Varkaus, Varkaus
International Shipping Message Board:
Shipping to Finland

I need to ship a package from Seattle, Washington to Helsinki, Finland. The package is about mid-sized and does not weigh over 4 pounds total. It is not perishable, so it does not require a temperature controlled environment. However, once it is ship ...

Package International shipping to Finland

I appreciate your responding to my questions about package international shipping to Finland. My shipment's point of origin will be from our warehouse here at Dover, Delaware, in the United States. Our shipment will be a wooden crate that is about 5 ...

International tool shipping Finland

Our company, Tools A Millions Supply House, is going to be starting up some business in Finland. I have been asked to gather some pricing information for shipping to these new clients within the next few weeks so we can make an informed decision of ...