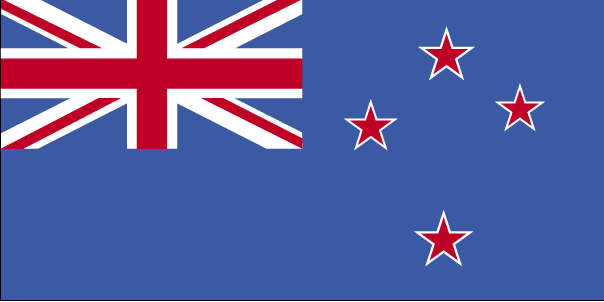 International Shipping from / to New Zealand
The International Cargo Shipping to New Zealand Directory allows you to quickly find suppliers of logistics services in New Zealand.We list New Zealand shipping companies who can provide you with a low cargo rate for your international cargo shipping to or from New Zealand.Services provided are: New Zealand air cargo, New Zealand ocean cargo, New Zealand road freight as well as national and international movers to / in New Zealand.
Required documents when shipping to New Zealand
When shipping to New Zealand, you must make sure you have all the proper documentation filled out prior to its arrival. The Electronic Cargo Information (or ECI for short) is the first piece that Customs will look to for screening your items. Be aware that shipments of all sizes are routinely searched upon entering the country. If there are questions about your shipment, you or your shipping company will be questioned. If Customs does not get the answers or the correct information they are looking for, they have the right to seize your property until you solve the problem, be it filling out more paperwork or paying duties or other fees. You will be notified in writing if this happens.
Shipping limitations to New Zealand
The limitations when shipping to New Zealand will vary based on which shipping company you ultimately choose to go with for your shipping needs. You should ask them directly both about packaging sizes and weights and any other limitations that you should be aware of before you send your items.
Shipping destinations in New Zealand
In this day and age, you can ship your packages anywhere throughout New Zealand. The major cities such as Wellington or Christchurch may receive your packages faster than a smaller town, but not by too much time. You can receive an estimate for delivery from more shipping companies when you go to send your items so that you have a time frame in mind.
Preparing your shipment to New Zealand
Before you send your items to New Zealand, make sure that anything fragile is securely padded and wrapped tightly to avoid damage. Make sure all your documentation is in order and contact your shipping company for any last minute instructions or recommendations for packaging that they may have for you.
New Zealand has International Shipping to: Auckland, Auckland International, Christchurch, Christchurch International, New Plymouth, Wellington, Wellington International
International Shipping Message Board:
Shipping to Greece

Hi. I have looking for various companies that offer shipping to Greece. So far, you will be the fourth company that I had contacted. I hope that you'll be the one because the previous 3 companies were all talk and their prices were ridiculously high. ...

Containerized International shipping to New Zealand

My company is located at Pescara, Italy, and we are preparing the first shipment to a new customer. We anticipate there to be more shipments after this one, so we would prefer to establish a working relationship with one or two companies who can prov ...

International periodical shipping New Zealand

Good morning. I am with Edu Books Direct Inc and we are in need of a new International shipping company. We are a book wholesale company that specializes in educational books, although we do distribute other kinds of books. We are based in Hondura ...