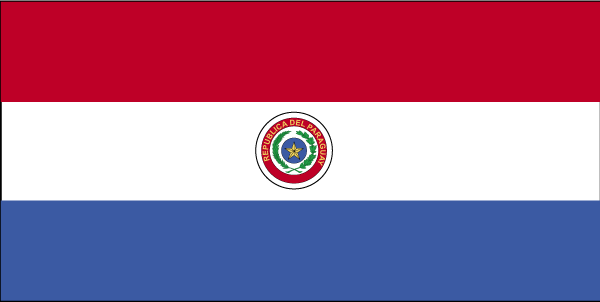 International Shipping from / to Panama
The International Cargo Shipping to Panama Directory allows you to quickly find suppliers of logistics services in Panama.We list Panama shipping companies who can provide you with a low cargo rate for your international cargo shipping to or from Panama.Services provided are: Panama air cargo, Panama ocean cargo, Panama road freight as well as national and international movers to / in Panama.
Who ships to Panama?
Given the Panama Canal, there is quite a lot of ocean freight travel that goes to the country. You can go with Shipping Worldwide, Shipping International of UBox Worldwide to send larger container sized freights to the country. Or opt to go with FedEx, UPS, NEX or DHL for smaller parcels. For the in between sized shipments, you may want to look into going with a company like Delvi. They take your shipments and then combine it with other people's shipments to make an entire container load to be shipped to Panama. No matter the size of what you want to ship, there will be plenty of options on carrier to help you get it there.
Shipping destinations in Panama
Not everywhere in Panama is readily serviced due to its sparsely populated areas throughout the country. Major cities and areas are serviced like Chitre, Anton and Santiago. Depending on the shipping company you choose to go with, they may require the recipient to travel to the closest city to pick up their parcel or they may allow you to pay extra for it to be delivered. The fee associated with this extra delivery is typically called an extended delivery fee and can vary by carrier.
Shipping limitations to Panama
Many food items are prohibited when shipping to Panama, such as sweet meats, pastries, and perishable food items. You can, however, send some food products that would not go bad in a long journey such as peanut butter or something of that nature. You can also not send any lottery tickets or circulars about the lottery, or pretty much any monetary items (coins, bank notes, traveler's check, etc.). If you think you may have something in your package that is on the restricted list, contact either your shipping company or Panama's Customs office to discuss it with them and find out if it is allowed.
Panama has International Shipping to: Aguadulce, Balboa, Charco Azul, Chiriqui Grande, Colon, Cristobal, Las Minas, Manzanillo, Pedregal, Vacamonte
International Shipping Message Board:
Furniture Shipping to Panama

Hello and thank you for reading my request for information. I have posted here to request information about furniture shipping to Panama. If any companies who are reading this request would please email me with your shipping information, it will be m ...

International building material shipping to Panama

Build It Big Building Supplies Company has gotten a contract with a builder in Panama who is contracted to build an entire strip mall in the city center, which is a fairly big contract to get in that country. We have been chosen as their builder mat ...

International medical equipment shipping to Panama

Good evening. I am with Glacier Medical Corp and we are looking for a shipping company that can help us. We are in immediate need of an International shipper who can get our medical equipment from Dallas, Texas in the United States to Panama City, ...