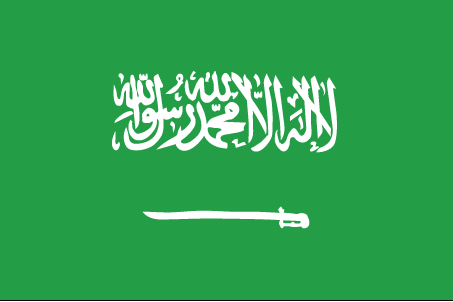 International Shipping from / to Saudi Arabia
The International Cargo Shipping to Saudi Arabia Directory allows you to quickly find suppliers of logistics services in Saudi Arabia.We list Saudi Arabia shipping companies who can provide you with a low cargo rate for your international cargo shipping to or from Saudi Arabia.Services provided are: Saudi Arabia air cargo, Saudi Arabia ocean cargo, Saudi Arabia road freight as well as national and international movers to / in Saudi Arabia.
Who ships to Saudi Arabia?
MSC, Voovit and Ship Overseas are good companies to start looking into if you are trying to ship to Saudi Arabia. The latter specializes in auto shipping, for instance, so they will be able to help you with all the fees, paperwork and so forth in shipping your vehicle, but they may not be the best avenue for shipping a book, let's say. For those more compact shipments, you may want to look at FedEx, UPS or the USPS for their shipping rates and see if they fit your needs better in that case.
Security concerns when shipping to Saudi Arabia
Saudi Arabia is generally an unstable environment to ship to or travel to so the person seeking to do either should be aware of that. It is wise to check with your state department before either traveling or shipping to a country to find out how things are at that current time. Because of their instability, you should expect that all packages sent the country will be searched for threats and perhaps even seized, even when meeting the rules and regulations put forth by their Customs department.
Transit times when shipping to Saudi Arabia
The time it takes your shipment to get to Saudi Arabia will vary greatly depending on what you are shipping, how you ship it and where you are shipping it from. That being said, once it actually arrives, you should assume it will sit in Customs for some time, weeks even, before being discharged to you be shipped to its final destination.
Preparing your shipment to Saudi Arabia
Because of the aforementioned delays in shipping, you will want to refrain from shipping anything perishable to Saudi Arabia or anything that is time sensitive. Consider alternate methods of your recipient receiving your shipment such as sending it digitally if at possible if that is applicable to what you are trying to get to them.
Saudi Arabia has International Shipping to: Al Khafji, Al-Khobar, Dammam, Dhahran, Gizan, Jeddah, Jubail, Mecca, Rabigh, Ras Tanura, Riyadh, Tabuk, Abha, Al Bahah, Arar, Bisha, Gizan, Guriat, Hail, Jubbah, Liss, Najran, Qibah, Rafha, Wadi Al Dawasser, Yenbo
International Shipping Message Board:
Express International shipping to Saudi Arabia

How is it best to prepare a shipment for express international shipping to Saudi Arabia? My company is preparing a shipment at our facility at Miami, Florida, in the United States. It will be a less than truckload (LTL) shipment, so we do not require ...

International container shipping to Saudi Arabia

Hi there. My company, Contain a Million Container Stores Inc, is in need of a new International shipping company to some clients in Saudi Arabia that are going to be reselling our products. We offer a wide variety of containers, from tupper ware ty ...

Shipping household and garden furniture from Riyadh to Scotland

i want to move 4 boxes, a recliner chair, 2 room divider screens, 1 TV, 1 DVD player, 3 carpets, 1 set of garden furniture including glass table, 4 chairs, parasol, fountain and 1 water cooler. From Riyadh Saudi Arabia to Musselburgh Scotland in Feb ...