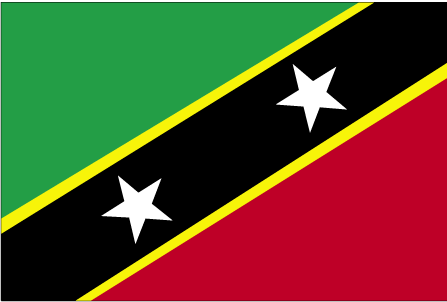 International Shipping from / to Seychelles
The International Cargo Shipping to Seychelles Directory allows you to quickly find suppliers of logistics services in Seychelles.We list Seychelles shipping companies who can provide you with a low cargo rate for your international cargo shipping to or from Seychelles.Services provided are: Seychelles air cargo, Seychelles ocean cargo, Seychelles road freight as well as national and international movers to / in Seychelles.
Shipping services to Seychelles
No matter what you are trying to ship to Seychelles, you will be able to find a company to help you. Both cargo and freight shipping companies go to Seychelles, with some catering to smaller shipments and some much larger. Amiri Cargo, for instance, doesn't really deal with the smaller packages such as letters to friends or a souvenir from abroad but they would be a great avenue if you need your car shipped over.
Customs in Seychelles
The Customs process is fairly detailed in Seychelles so should be studied before shipping there. They categorize goods under the Harmonized System Nomenclature as a basis for their system. You should check out their Trade Tax Regulations, specifically Schedule 3, before sending your shipment there as it will break out what fees will be applicable, any paperwork you will need to have at the ready, and overall answer all your questions about the Customs procedure.
Required documents when shipping to Seychelles
When shipping to Seychelles, you need to have a Bill of Entry filed for your package. This Bill is broken down into three sections- a Transhipment Entry, Bill of Entry for Home Use and Documents and a Bill of Entry for Warehouse. You should always assume you need a minimum of two copies of each document you are required to filed and it's a good idea to keep an extra copy for your own personal records. You will also need to original invoice and packing list for your shipment, bill of lading, insurance documentation and import permits if applicable. Failure to have the required documents will result in the need to file an amendment to the Bill of Entry at the Query and Amendment Unit.
Shipping limitations to Seychelles
The main limitations when shipping to Seychelles come with not having the proper documentation at the ready, which is a cumbersome process in this country. There are items that are on the restricted list for shipping into the country, but you should double check their web site for the most current list as it does get updated now and again.
Seychelles has International Shipping to: Port Victoria, Seychelles, Victoria
International Shipping Message Board:
International Furniture shipping to Seychelles

Good afternoon! I am the proud owner of Antiques and Accessories Unlimited which is an antique boutique located just outside of Florence in Italy. I have just gotten a very enthusiastic customer who purchased several really wonderful pieces for the ...

International material shipping to Seychelles

MJK Fabric Supplies is a large scale wholesalers of fabrics. We keep our prices low by selling in bulk to all sorts of clientele from uniform manufacturers to fabric resellers and everyone in between. We have a new client coming on board in Seychel ...