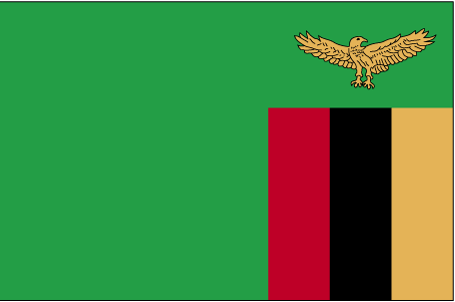 International Shipping from / to South Africa
The International Cargo Shipping to South Africa Directory allows you to quickly find suppliers of logistics services in South Africa.We list South Africa shipping companies who can provide you with a low cargo rate for your international cargo shipping to or from South Africa.Services provided are: South Africa air cargo, South Africa ocean cargo, South Africa road freight as well as national and international movers to / in South Africa.
Who ships to South Africa?
Fortunately, there are many choices when shipping to South Africa. You can go with PSS International Removals for household commodities or baggage, or Anglo Pacific which can help with land or ocean freight shipping for example. When shipping parcels, all the major players ship to South Africa like FedEx, UPS, Voovit and IPS Parcel to name a few. This kind of market saturation allows you to price compare before ultimately choosing a shipping company to help suit your needs.
Security concerns when shipping to South Africa
If you are shipping a package or goods that require extra security around them and a tracking number and insurance just won't cut it, you may want to consider another route. You can go with a personal courier system or with a company like Air Mart Security Cargo. You will pay a premium for their shipping services, but you will get the peace of mind that your shipment is being cared for and it will, undoubtedly, get to its final destination just the way you intended it to get there.
Packaging when shipping to South Africa
The packaging you choose when shipping to South Africa should be the same standardized packaging that would use when shipping to anywhere else in the world. For boxed items, choose a box that fits the contents of your parcel accurately so that there is both no chance of it bursting out during transit as well as no chance that it will bounce violently around within the box damaging itself. If the box is too large for the contents, consider placing some padding such as bubble wrap or brown paper filler in it to help protect it during its travel. Just be mindful that the Customs department in South Africa may search your package when it arrives to make sure there are no restricted items within it and it may not be packaged as neatly as it was when you shipped it.
South Africa has International Shipping to: Atlantis, Bellville, Bloemfontein, Cape Town, Cape Town, Durban, Durban, East London, East London, George, Johannesburg, Johannesburg, Kimberley, Mossel Bay, Pietersburg - Gateway International, Port Elizabeth, Port Elizabeth, Port Nolloth, Richards Bay, Upington, Alexander Bay, Aliwal North, Alldays, Beaufort West, Bethlehem, Bisho, Cradock, Douglas, Elliot, Fort Beaufort, Graaf-Reinet, Jamestown, Ladysmith, Malmesbury, Messina, Newcastle, Pietermaritzburg, Port Alfred, Port St Johns, Pretoria, Prieska, Prins Albert, Queenstown, Riversdale, Robben Island, Robertson, Skukuza, Somerset East, Springbok, Standerton, Sutherland, Ulundi, Umtata, Warmbaths, Willowmore, Worcester
International Shipping Message Board:
Shipping to South Africa

My name is Lisa I live in France, my two sons recently moved to South Africa as they were looking for some kind of adventurous trip, they are suppose to stay over there for 2 months at some south African people they knew over the internet, I am reall ...

Express International shipping to South Africa

Hello and thank you for reading and replying to my forum post. I must ask a few questions about how to send a package by express international shipping to South Africa. Since I will be shipping a package from my company's warehouse outside of Mexico ...

International furniture shipping South Africa

Good morning. I am with Jones and Jones Designs LLC and we are a design and layout consulting firms. We specialize in helping businesses look professional and put together at an affordable price. We have recently gotten a new client, an accounting ...