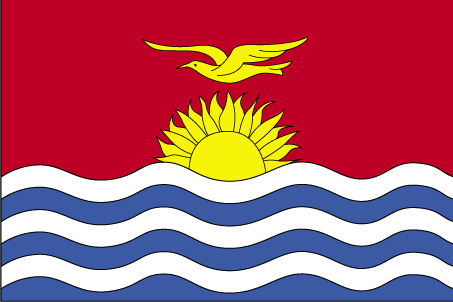 International Shipping from / to Korea (South)
The International Cargo Shipping to Korea (South) Directory allows you to quickly find suppliers of logistics services in Korea (South).We list Korea (South) shipping companies who can provide you with a low cargo rate for your international cargo shipping to or from Korea (South).Services provided are: Korea (South) air cargo, Korea (South) ocean cargo, Korea (South) road freight as well as national and international movers to / in Korea (South).
Who ships to Korea (South)?
Shipping to South Korea is fairly straight forward. Having many ports to choose from, ocean cargo shipping is a popular way to ship to the country. You can go through PSS International Movers or any number of other ocean freight liners out there. You can also choose to send your large cargo through a freight liner service such as NEX Worldwide Express or FedEx. Smaller packages and parcels can go through UPS or the USPS as well. Obviously not all the companies that ship to South Korea will handle all sizes of packages but with so many options out there, you are bound to find a shipping company to meet your need appropriately.
Security concerns when shipping to Korea (South)
You needn't worry about the security of your shipment when heading to South Korea as they are very diligent about their country's security on all fronts. The have mandatory security guards aboard all ships going in and out of ports there so if you choose that method of shipping you know your cargo will be safe. Their Customs department also checks parcels that come into the country so they cover that method of shipping as well. If you have any concerns over the safety of your shipment, speak with your shipping company to find out what they do as a procedure to keep your items safe and secure while in transit.
Preparing your shipment to Korea (South)
When preparing you shipment to South Korea, keep in mind that it will most likely be inspected in one way or another when passing through Customs and therefore you should pack it accordingly. If you are sending a gift, for instance, be aware that your wrapping may be askew or missing entirely by the time it reaches its destination. Also, any fragile items should be packaged with plenty of padding to help keep them free of damage while being jostled during their journey.
Korea (South) has International Shipping to: Busan, Inchon, Seoul, Seoul Kimpo International, Ulsan
International Shipping Message Board:
International Vehicle shipping to Korea (South)

Good evening all! I am looking for a vehicle moving company to help my company, Customary Benefits, move a few cars. We are based in Singapore and need the cars at our branch in South Korea by the end of next month for a special event that we are h ...

International tools shipping to Korea (South)

My company, Tool A Rama Inc, is in need of a new International shipping company. Specifically we need a new shipper to get some of our goods over to South Korea. Our closest plant is located in Hong Kong so we would be shipping from there. I am lo ...

LCL Shipping from Korea Busan to Libya Misurata

Dear Sirs We are interested to ship video displays from Korea Busan to Libya Misurat-Port, the packing as follow: - LCL - Cargo is 3 plt / 140 + 175 + 81 kgs - Dimension: 124 98 86 / 124 118 86 / 110 84 98 => @3.209 cbm Would you please send us yo ...