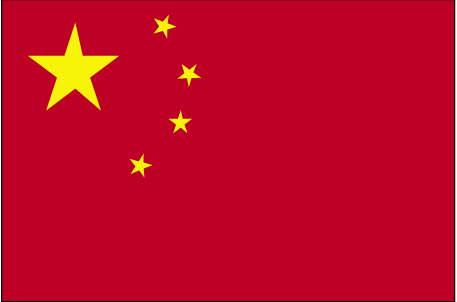 International Shipping from / to Switzerland
The International Cargo Shipping to Switzerland Directory allows you to quickly find suppliers of logistics services in Switzerland.We list Switzerland shipping companies who can provide you with a low cargo rate for your international cargo shipping to or from Switzerland.Services provided are: Switzerland air cargo, Switzerland ocean cargo, Switzerland road freight as well as national and international movers to / in Switzerland.
Shipping to Switzerland
Shipping to Switzerland is really quite straight forward, with many companies shipping there for free or for a nominal fee. Amazon is a good example, while the Book Depository is another. These services are only for the goods you would purchase from them, naturally. If you were to ship something privately, FedEx and UPS are very reliable for smaller items while Abacus Shipping and USA InterCargi are good choices for larger, more substantial items that need to sent over.
Customs in Switzerland
When shipping to Switzerland, be mindful that many items shipped to a private individual will require a tax or duty upon receipt into the country. The benchmark for Switzerland's Customs office is if the item being shipped plus the cost of shipping is valued at 100 CHF. Many people hit a speed bump with this thinking that their limits in value do not include the shipping fees.
Transit times when shipping to Switzerland
The time your parcel takes to make its trip from point A to point B largely depends on where point A is located. If it originates from a Finland, let's say, then it will generally arrive in Switzerland faster than if it is shipped from Australia given the distance factor. Typically you can pay a bit more than you would originally and get the package to its destination a tick faster than it would have if you didn't upgrade to a higher shipping level.
Required documents when shipping to Switzerland
The Customs office in Switzerland will require your items being shipped to have an invoice with them which includes a declared value, a certificate of origin of the item, and a bill of lading. Having all these forms in hand and properly filled out will save you time and money during the shipping process. You can check their web site for their forms and download them before shipping.
Switzerland has International Shipping to: Aigle, Basel, Basel, Berne International, Geneva, Geneva - Cointrin International, Lausanne, Locarno, Neuchatel, Payerne, St Moritz, Zurich, Zurich - Kloten International
International Shipping Message Board:
Shipping Bottled Water to Liechtenstein, Switzerland

Springs Eternal Water, Co. is the leading bottled water disputer in Europe at the time of this posting but until now, we have not shipped to Switzerland. We are very please to announce that we have just settled on arrangements to rectify that proble ...

Package International shipping to Switzerland

I would like to ask for information about package international shipping to Switzerland. My company is processing an order at our warehouse near Fort Worth, Texas, in the United States, and it will be ready to ship by the end of next week. When will ...

International material shipping Switzerland

Hi there. I am with Longfellow Logistics and I need to find an International shipping for an up coming shipment. This particular shipment will be from here in Bulgaria, in Sofia to be exact, to Switzerland. The client is in Bern, Switzerland to be ...