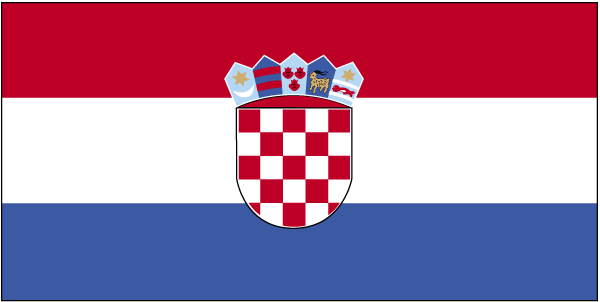 International Shipping from / to Croatia
The International Cargo Shipping to Croatia Directory allows you to quickly find suppliers of logistics services in Croatia.We list Croatia shipping companies who can provide you with a low cargo rate for your international cargo shipping to or from Croatia.Services provided are: Croatia air cargo, Croatia ocean cargo, Croatia road freight as well as national and international movers to / in Croatia.
Customs in Croatia
The Republic of Croatia has an organized Customs office that handles the processing and inspection of all goods brought into the country. They will determine whether your parcel is of significant value to deem being tax (called a duty tax) and if so, collecting that fee. You shipment will not be released from Customs until that duty is paid in full, assuming you are being assessed one. If you are not, then it passes through Customs without much hold up, but they still have the right to search it if they want. These searches are supposedly done at random but the higher the value that your parcel is declared, the more likely it is to be inspected.
Who ships to Croatia?
NEX and ISP Parcel both give both USPS and FedEx a run for their money as far as cost goes so they are definitely worth looking into if you are going to be shipping to Croatia. Shipping Worldwide and Shipping International are both big freight companies that ship to Croatia. There are many others such as MyUS and DHL so it is best to do a search query on who to ships to Croatia before you settle on one particular company over another.
Packaging when shipping to Croatia
As you get your shipment ready to be sent to Croatia, you will want to keep in mind that it can and probably will be searched. With this in mind you will probably want to refrain from shoving items in a box that barely fit because the Customs officer that clears it will be the one to put it back in the box and may not do as good of a job as you originally did. Take some effort to wrap things with extra padding so that if taken apart, they can easily be placed back together.
Croatia has International Shipping to: Dubrovnik, Dubrovnik International, Pula, Split, Split International, Zagreb, Zagreb International Aiport, Karlovac, Osijek, Rijeka, Zadar
International Shipping Message Board:
International Shipping to Croatia

If your company is experienced in international shipping to Croatia, then please contact me as I have a package to send to Sisak, Croatia. I will send the package from Samara, Russia. The package is for my niece who is visiting her family. There is n ...

Express International shipping to Croatia

I hope there is a company who has a person reading this forum post who can provide me with information about express international shipping to Croatia. I am shipping this package from our office here in South Miami, Florida, in the United States. If ...

International cargo shipping to Croatia

Good morning. Crane Craftsman Corp is currently seeking a new cargo chipper that can handle some International routes for us. We are specifically looking to get a shipper who can handle the route from our warehouse in Marlbor, Slovenia to Sisak, Cr ...