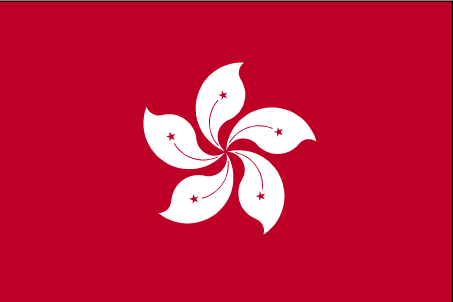 International Shipping from / to Hong Kong
The International Cargo Shipping to Hong Kong Directory allows you to quickly find suppliers of logistics services in Hong Kong.We list Hong Kong shipping companies who can provide you with a low cargo rate for your international cargo shipping to or from Hong Kong.Services provided are: Hong Kong air cargo, Hong Kong ocean cargo, Hong Kong road freight as well as national and international movers to / in Hong Kong.
Shipping to Hong Kong
Shipping to Hong Kong can be done with peace of mind given Hong Kong's organizational skills when it comes to accepting and delivering packages. It does not pose a major security concern in regards to shipping anything there so feel free to ship your goods there with a clear mind.
Shipping services to Hong Kong
You are pretty much going to air mailing most things to Hong Kong given its location, but they do accept ocean freight cargo at the major ports there as well. There are plenty of companies to choose from such as FedEx, UPS, USPS, DHL or Excess Baggage for smaller shipment or Move Corp or Anglo Pacific for larger shipments that need to be sent. Regardless of who you ultimately go with, inquire about some add on services such as getting a tracking number or taking out some insurance on your contents in case they are lost or damaged. The minimal fees associated with either of these examples will give you the peace of mind to ship with ease to Hong Kong.
Customs in Hong Kong
Your shipment will have to pass through Customs when it gets to Hong Kong, no matter how you choose to ship it or through which company. You should be aware that you will have to claim a value for your parcel and if it is above a certain threshold (typically $100), then you will be assessed a duty to get it through Customs. Either you or your recipient can pay for this duty if applicable, but it must be rectified to be able to be released. If the duty is not paid, then the package can either be seized by the Customs department permanently or it will be returned to the sender. To get an idea of the duty assessed on your particular parcel, you can check with either you shipping company for an estomate or the Customs department in Hong Kong before shipping.
Hong Kong has International Shipping to: Aberdeen, Hong Kong
International Shipping Message Board:
International Shipping to Hong Kong

I am shipping a package through international shipping to Hong Kong from the United States. If your company either has a drop box here in New Jersey that I can drop off this package for shipment, or your company can arrange for a pickup at my home, t ...

Material International shipping to Hong Kong

Good afternoon. My company, Blandship Bookings, is going to start advertising our goods in Hong Kong through various promoters there. We need to find an International shipping company that can ship our brochures and other promotional materials to t ...

International auto shipping to Hong Kong

Good morning all. I am with KPL Holdings and we have a few employees that we are transferring to our Hong Kong branch of operations. I have been asked to help them with a few logistical pieces of this relocation process. One of the pieces that I n ...