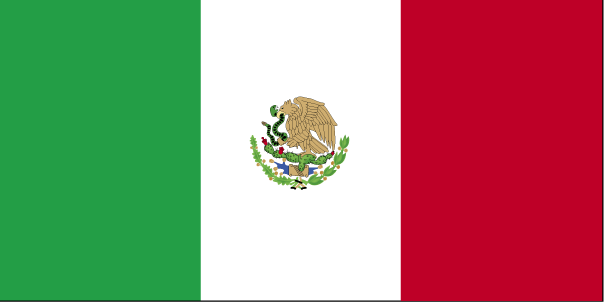 International Shipping from / to Mexico
The International Cargo Shipping to Mexico Directory allows you to quickly find suppliers of logistics services in Mexico.We list Mexico shipping companies who can provide you with a low cargo rate for your international cargo shipping to or from Mexico.Services provided are: Mexico air cargo, Mexico ocean cargo, Mexico road freight as well as national and international movers to / in Mexico.
Customs in Mexico
The Customs department in Mexico is called the Aduano and they follow the General Accord on Tarriffs and Trade (GATT) system in their coding for shipments. You must file a pedimento (application) with the Aduano when sending things into the country and this may be followed up by needing an import permit if your shipments are going to occur on a regular basis mainly. You will need to have a Certificate of Origin and a Certificate of Quality when shipping anything to Mexico, regardless of its frequency. You can either file these yourself or hire a Customs broker to do so on your behalf.
Security concerns when shipping to Mexico
There has been quite a bit of violence in Mexico in recent years, especially in the border states along their border with the United States. This is something to keep in mind when planning to ship something to Mexico as that violence is not always isolated to drug cartels or drug dealers. Innocent people, like delivery workers or postal carrier, get caught in the cross fire at times which would cause your shipment to not become a high priority at that very moment. Because of the influx of drugs in Mexico, more and more packages going in and out of the country are being subject to routine searches to help maintain safety concerns.
Preparing your shipment to Mexico
Since you realize that your package can and, most likely, will be searched given the volatile of Mexico nowadays, it is best to prepare your shipment to handle searching. To do this you will want to make sure you do not wrap and contents, such as if you were sending a birthday gift, because that wrapping paper will be destroyed if and when it is searched. You may also want to pack the contents with plenty of bubble wrap or Styrofoam peanuts to give it some extra padding. That way when it is repacked they will have that extra padding to help secure your items in the box or container.
Mexico has International Shipping to: Acapulco, Campeche, Chihuahua International, Ciudad del Carmen, Coatzacoalcos, Cozumel, Ensenada, Frontera, Guaymas, La Paz, Lazaro Cardenas, Lerma, Manzanillo, Mazatlan, Mexico City, Mexico City International, Minatitlan, Nanchital, Poza Rica, Progreso, Puerto Madero, Puerto Vallarta, Puerto Vallarta International, Reynosa, Salina Cruz, San Carlos, San Juan de la Costa, Tabasco, Tampico, Topolobampo, Veracruz, Villahermosa
International Shipping Message Board:
Shipping to Mexico

My family and I are going to be moving in February from Coburg, Germany to Cabo San Lucas, Mexico for work reasons. We have just recently purchased a home there so will need help moving our entire home to the new house once it is vacated by the curr ...

Express International shipping to Mexico

Hello. Thank you for reading my forum post. I have many questions about how international shipping to Mexico works. Therefore, I will include a few of those questions here. However, I will ask that you send me an information package to my email addre ...

International parts shipping to Mexico

Auto Repair Resources Co. is a car and auto repair part dealer who specializes in the hard to find parts, especially for classic cars. We are in need of an International shipping company that ships to Mexico. We are based out of Plano, Texas and th ...