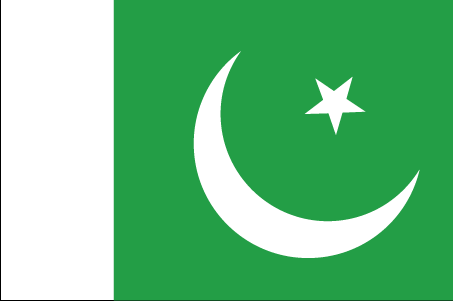 International Shipping from / to Pakistan
The International Cargo Shipping to Pakistan Directory allows you to quickly find suppliers of logistics services in Pakistan.We list Pakistan shipping companies who can provide you with a low cargo rate for your international cargo shipping to or from Pakistan.Services provided are: Pakistan air cargo, Pakistan ocean cargo, Pakistan road freight as well as national and international movers to / in Pakistan.
Shipping to Pakistan
When shipping to Pakistan, you should know that the Ministry of Ports and Shipping is the government agency that is basically in charge of all things shipping. there administrative roles is to help with safety standards and keep the shipping, both in and out of Pakistan, as organized and prosperous as possible while adhering to standards and measures put forth by different sources such as NATO. Based in Lambad, the Ministry of Ports and Shipping will help your shipping company get your goods into the country, assuming you are shipping by sea cargo.
Who ships to Pakistan?
Russell Freight handles both cargo shipping to Pakistan, in both an air and sea capacity, as does Shipping Worldwide. GAC, Voovit and FedEx also ship to Pakistan as does Excess Baggage. There are a few directory web sites, such as www.PakBiz.com which can help you see all the various options currently available when you are trying to ship something over there.
Tracking your shipping to Pakistan
Every company, from Fleetmatics to FedEx to UPS, offers a tracking system when shipping your packages to Pakistan. Some offer it in the form of a bar code and number that is affixed to your parcel and scanned at each stop along the way. With this tracking system, you can easily check on line to see where the packages are in route and any estimation of arrival times. Other companies offer a sort of GPS tracking for ocean cargo freight liners. With this tracking option you can see exactly where your ship carrying your goods is along its ocean voyage. Regardless of the method available, it is advisable that you track your package, no matter the size, when being shipped to Pakistan.
Shipping limitations to Pakistan
For a complete list of prohibited items when shipping to Pakistan, check with their Customs department or your shipping company. Generally you are not allowed to ship furs, tobacco, jewelry or passports to the country but there will be a more complete list on line.
Pakistan has International Shipping to: Islamabad, Karachi, Lahore, Badin, Bahawalpur, Chhor, Chitral, Dir, Faisalabad, Gilgit, Hyderabad, Jacobabad, Jhelum, Jiwani, Multan, Peshawar, Quetta, Sargodha, Sialkot, Sibi, Zhob
International Shipping Message Board:
FIREWORKS

HI I WOULD LIKE TO EXPORT FOREWORKS FROM CHINA TO PAKISTAN, CAN YOU PLEASE GUIDE ME TOWARD A COMPANY WHICH CAN MANAGE THIS? OUR COMPANY IS REGISTERED IN PAKISTAN, WE HAVE THE LEGAL AUTORISATION FROM GOVERNMENT OF PAKISTAN TO IMPORT FIREWORKS PRODUC ...

Expedited Shipping to Pakistan

I need to ship a package to my brother who lives just outside of Karachi, Pakistan. Does your company offer expedited shipping to Pakistan? Since much of the travel time for this shipment would likely be by air anyway, how can I tell the difference b ...

International office supplies shipping to Pakistan

Hi there. I am with Office Materials Unlimited Inc and we are a office supplies company that caters to the information technology industry, but we can supply any industry with basic office supplies really. We have just signed a new client in Karach ...